After two weekends of Coachella filling up every ounce of social media, I have come to some conclusions.  Festival fashion is an oxymoron, fringe vests do not look good on anyone, and face paint  needs to come to a conclusion.  I put together a classy, bohemian inspired look to take on all your summer dreams.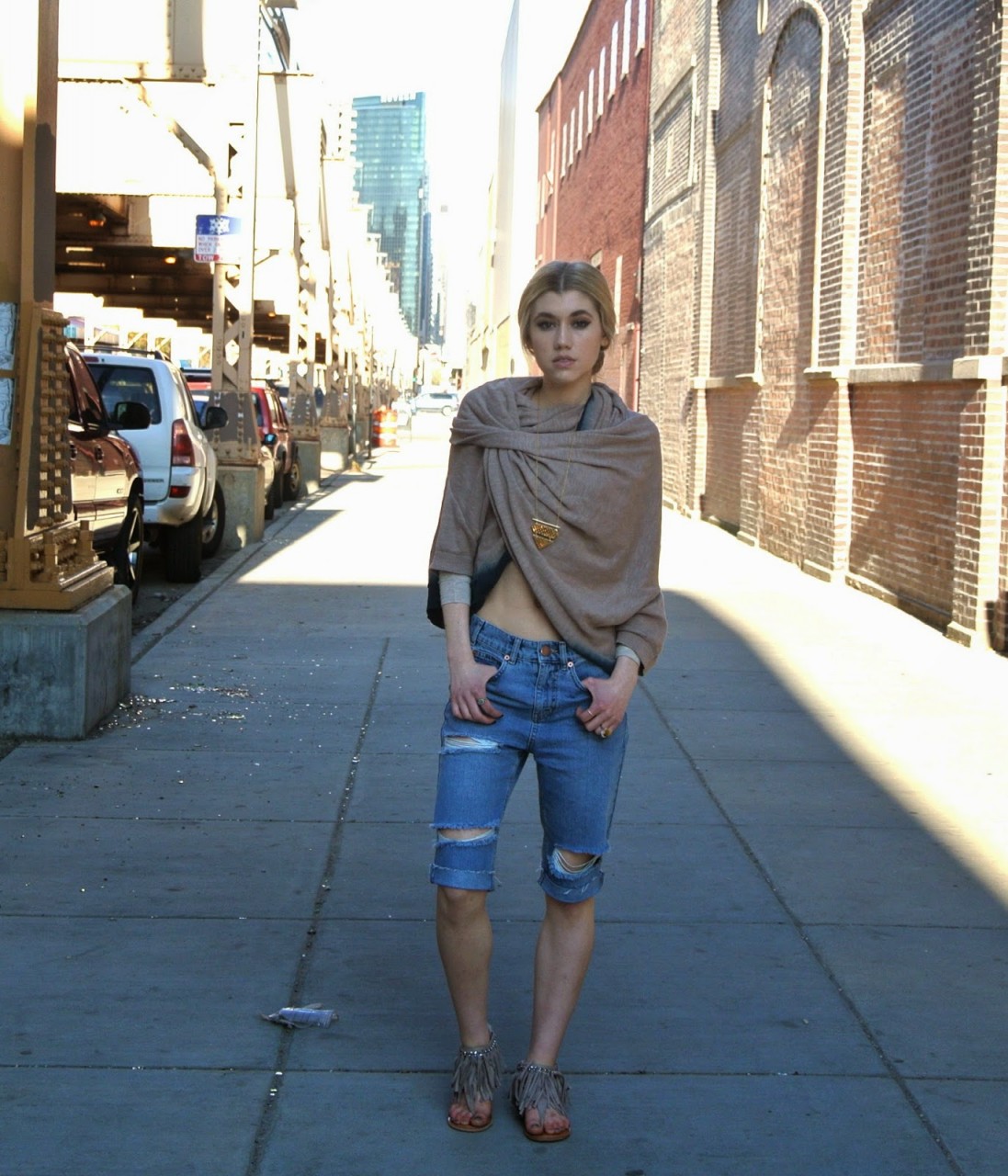 I stole this wrap-sweater-scarf top from my mother's closet but it is from
Anthropologie
.  I love the versatility of this top, you can pull it and twist it a million different ways.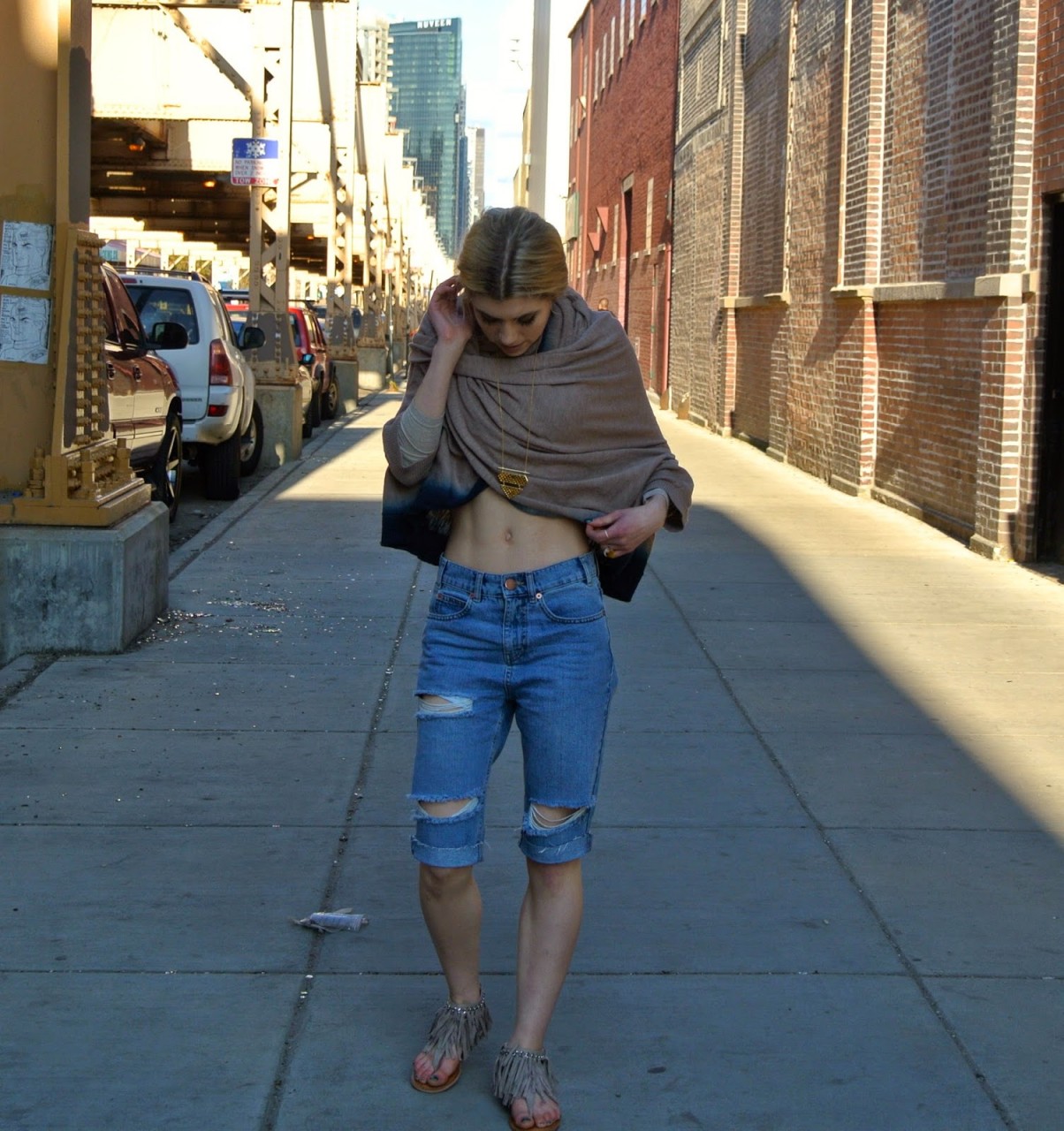 If you follow me on instagram (@mermaidwaves) you already know I'm on a mission to bring back bermuda shorts, a personal favorite of mine in elementary school.  I have pretty short legs and was nervous to try this longer style especially with flats, but it totally works.  This pair is from
Asos
, they are fitted but the distressed style makes them ultra laid back.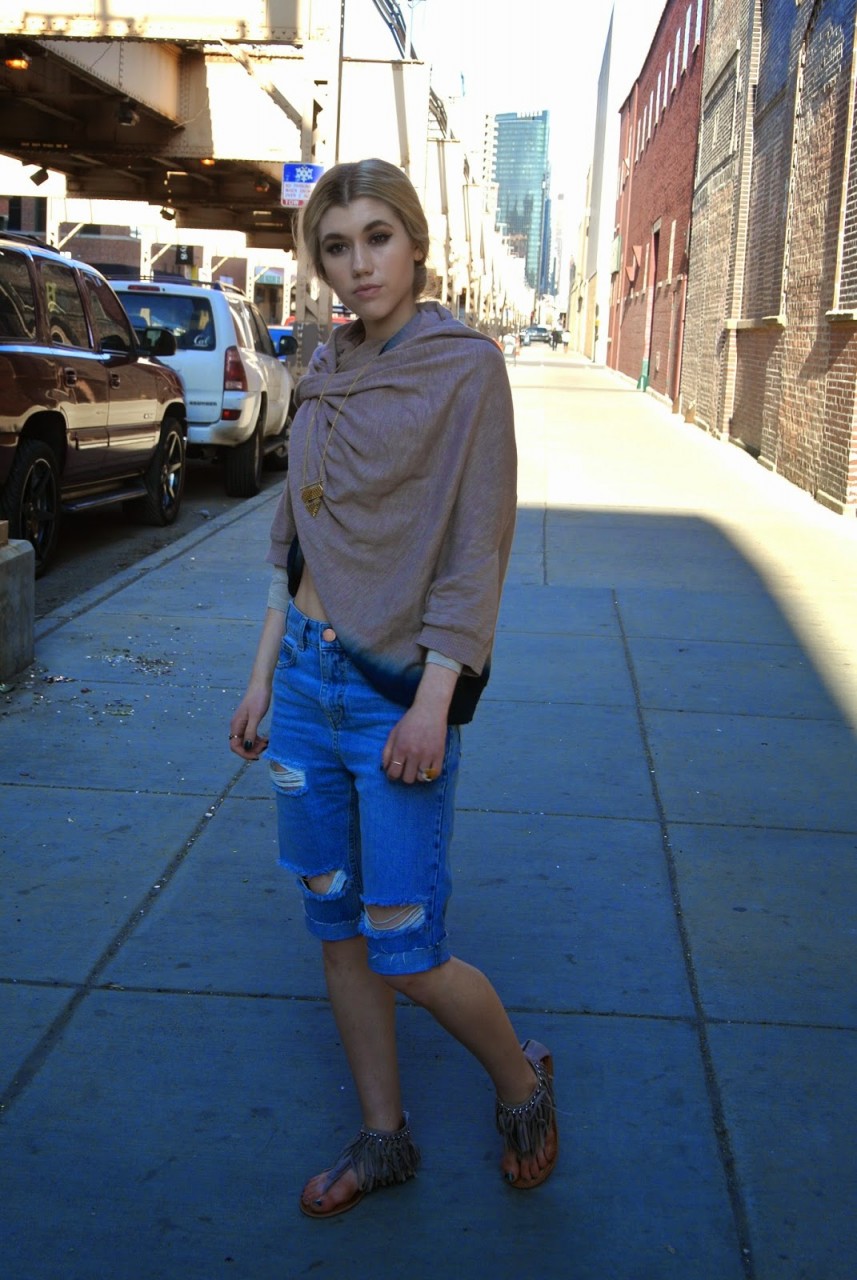 This gold statement necklace is from my latest
Rocksbox
, along with my gold-band ring.  I took a chance by pairing this long necklace with a neckline that would not usually be paired with a necklace.  The long length of this necklace and the large size helps in stand out against this top.
Not Rated Sandals
, this is the way to do fringe. They perfectly cover up my ugly feet.  I will be wearing these sandals are summer!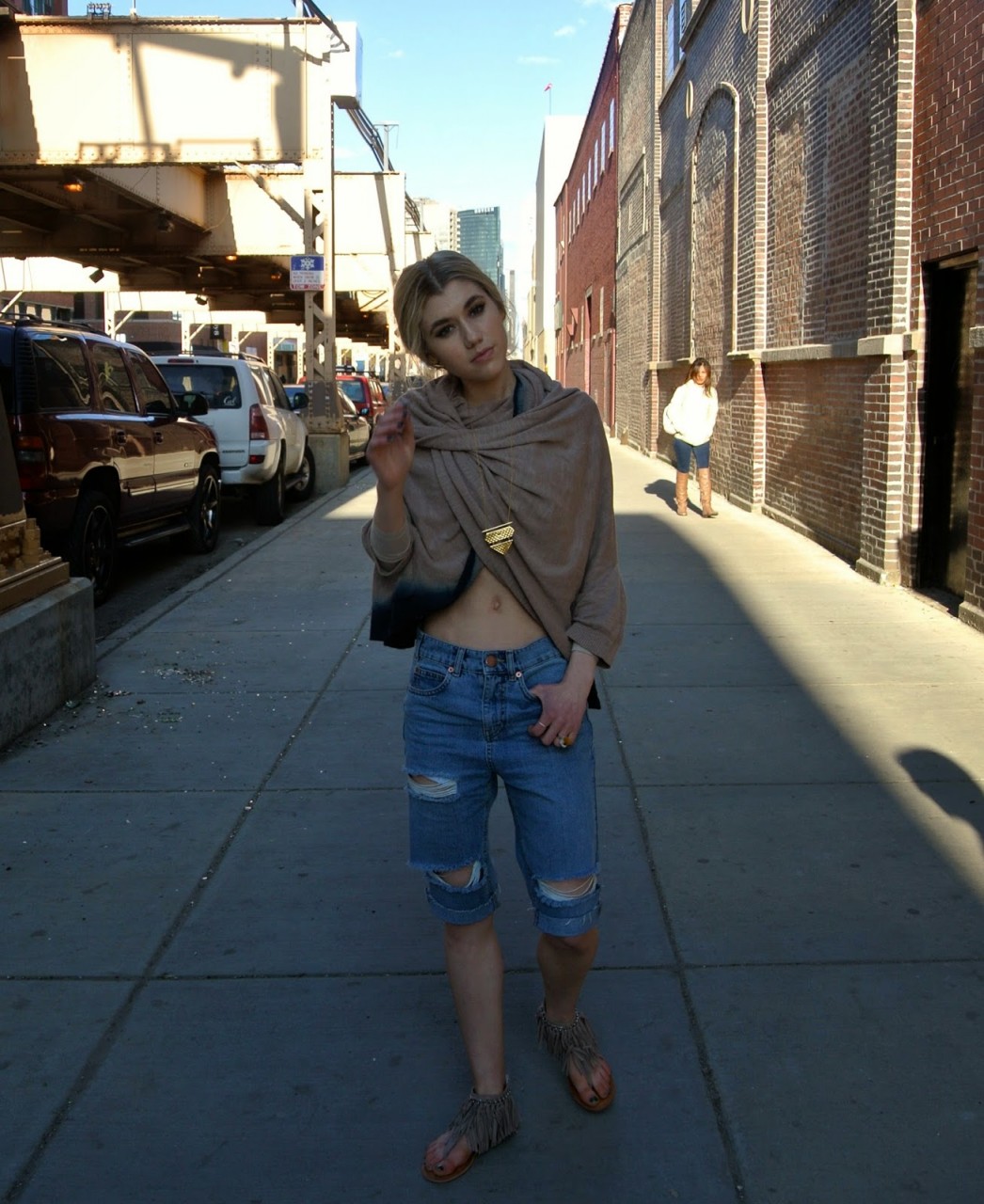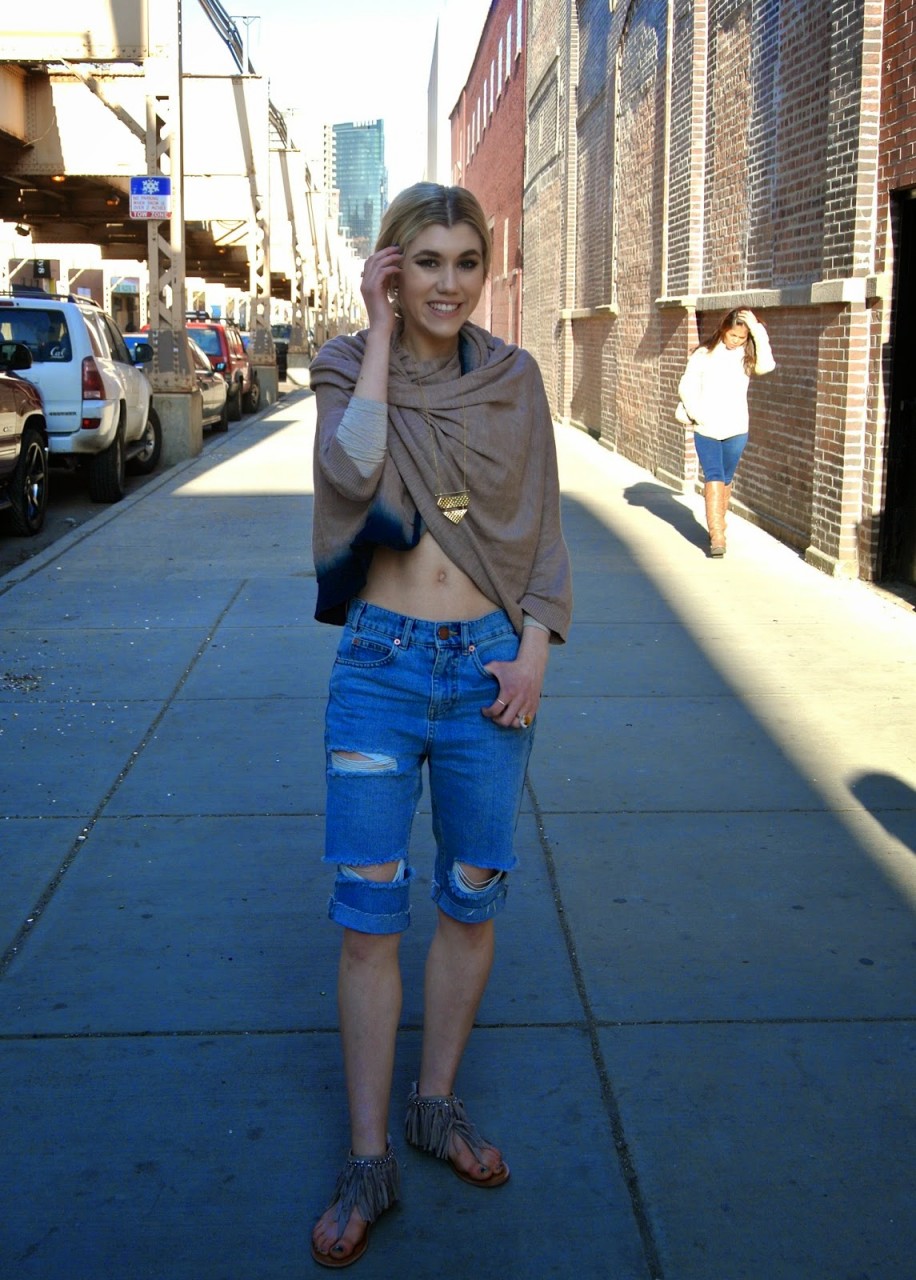 ---