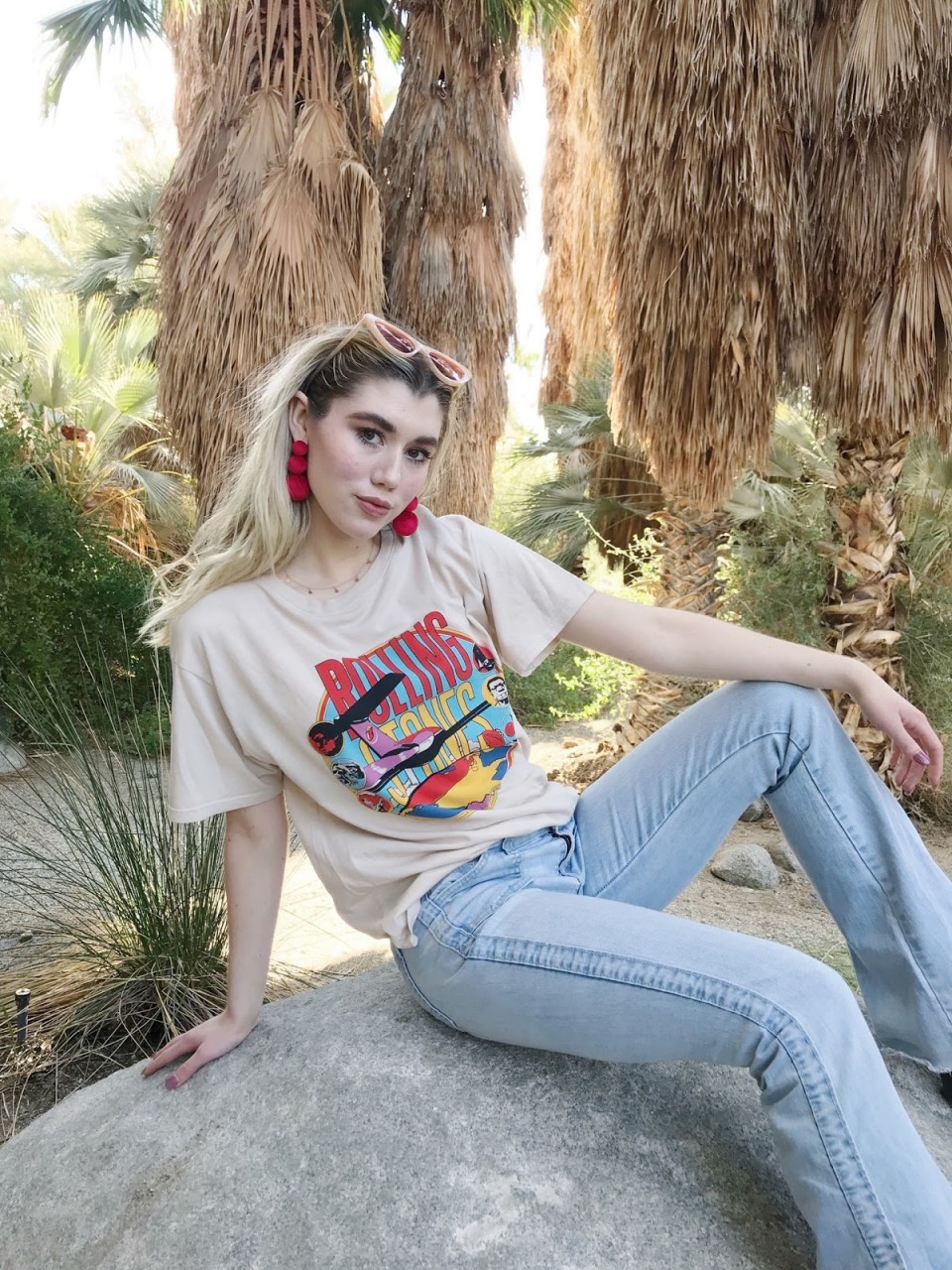 Hey Merbabes! Almost a month later + I'm still swooning over
Palm Springs
.  Every knows I love winter, faux fur everyday, its a dream, but being in Palm Springs gave me a taste of sunny days ahead +  I want it now.  I've already ditched my winter coats for light spring jackets despite the 30 degree temps outside + I have no regrets.
For my Palm Springs trip, I put a decent amount of thought into packing, unlike my usual routine of shoving half my closet into a suitcase.  I chose a color palette + shopped / pulled pieces I own from the palette.  What a concept! I decided to go with nudes + denim as the base of looks.  This can easily be done when packing for a vacation but this can also translate to shopping for a new season (like spring, duh).  Outfits seem to flow seamlessly into one another when they all have a similar vibe / palette.  It makes mixing pieces + creating new looks a breeze! I'm sharing three looks I wore in Palm Springs that you can easily recreate for you vacation or expand upon this idea for a full season of looks!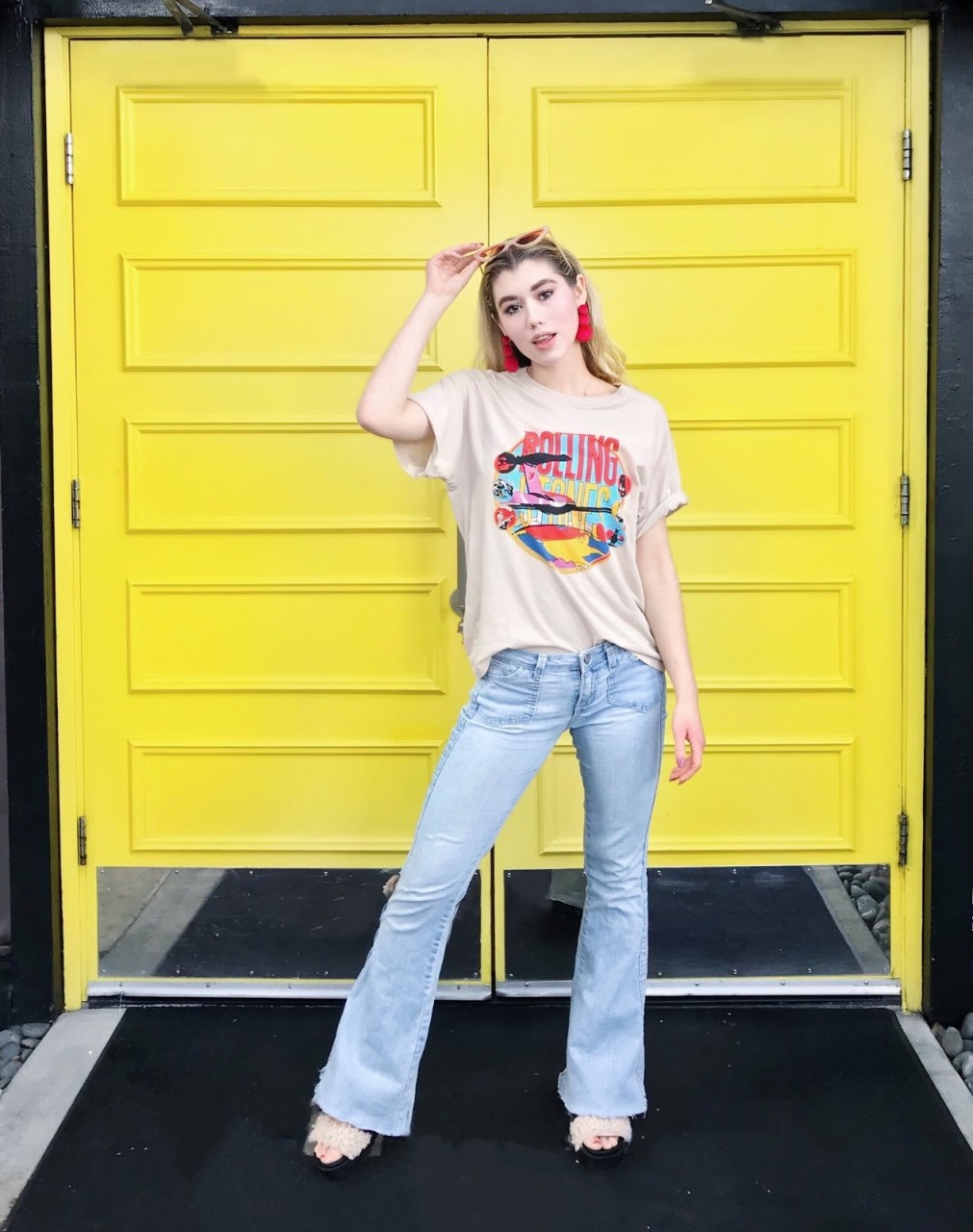 This is such a simple travel look, graphic tee + killer flares.  All the accessories that elevate this look were recycled throughout the trip!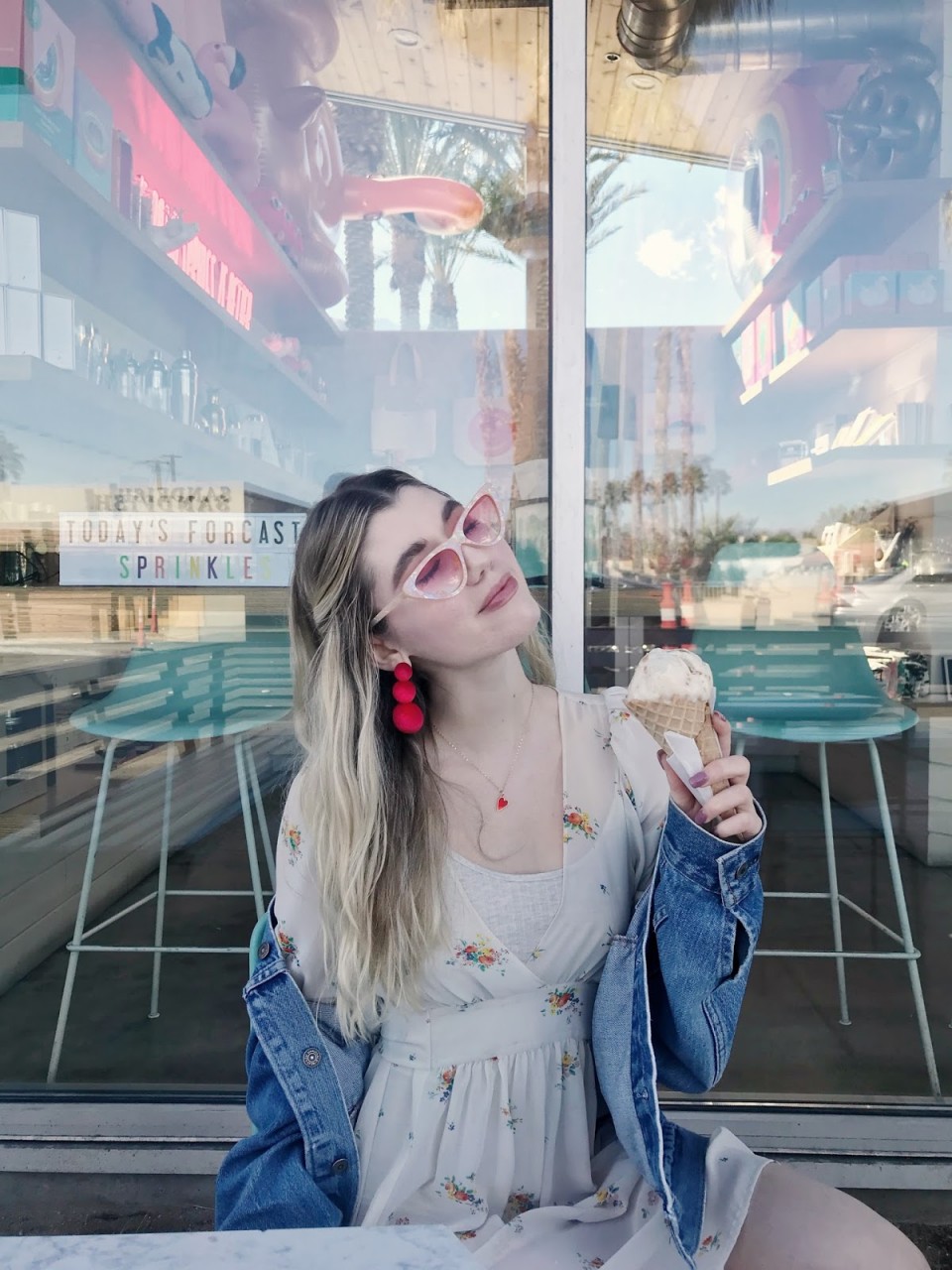 I'm not a huge dress person, this is pretty much the only dress I wear by choice these days.  Its v sheer   so I paired it with a nude body suit + threw a denim jacket on top.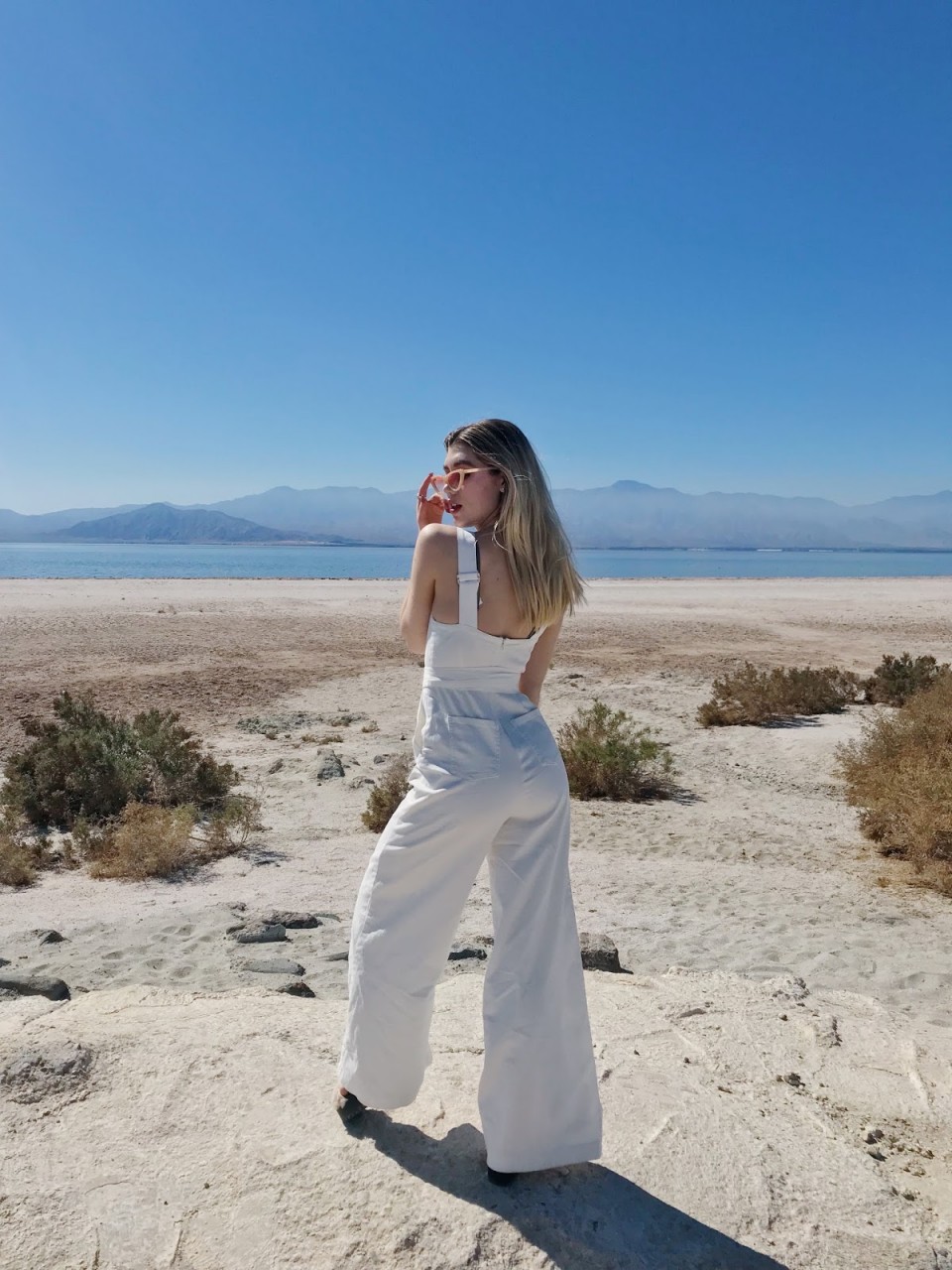 I hope you're feeling inspired for sunny days ahead! 
---