Summer florals should pack a major punch, pack away your pastels and bring out the bold colors.  You may have noticed the SHOP tab up for a while now, well it is finally LIVE! I am so excited to allow my readers to shop directly from my blog.  After you check out this post, go to my shop and click on "May Flowers" to find out how to build this look for yourself.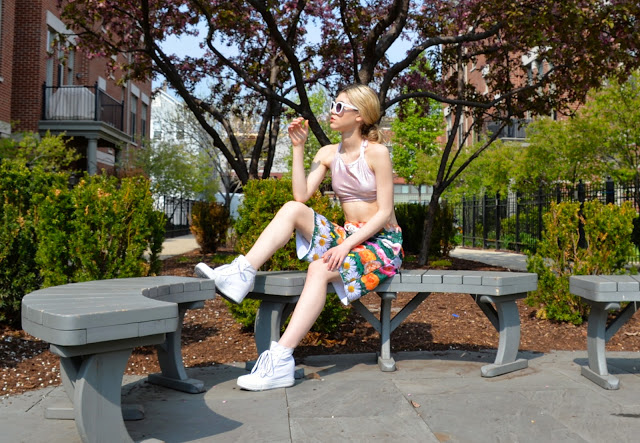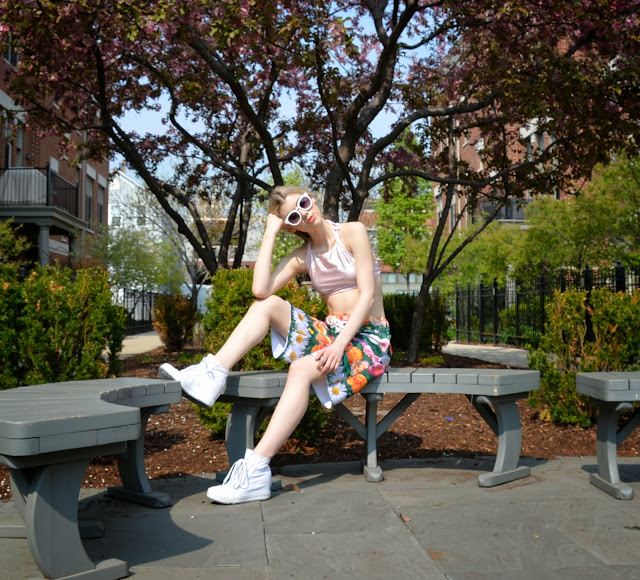 These shorts are my current favorite piece in my wardrobe.  They are so laid back but draw major attention.  The floral itself is gorgeous and full of dimension while the shape of the shorts scream middle school boy (in the best way).  These shorts are by Jaded London, and available under the SHOP tab above.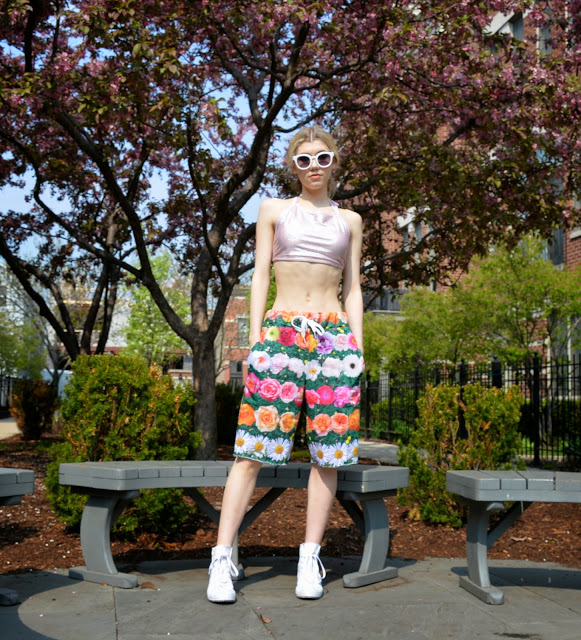 I paired my holographic halter by American Apparel with a racerback bra from Forever 21, these pieces combined create a unique laid-back look.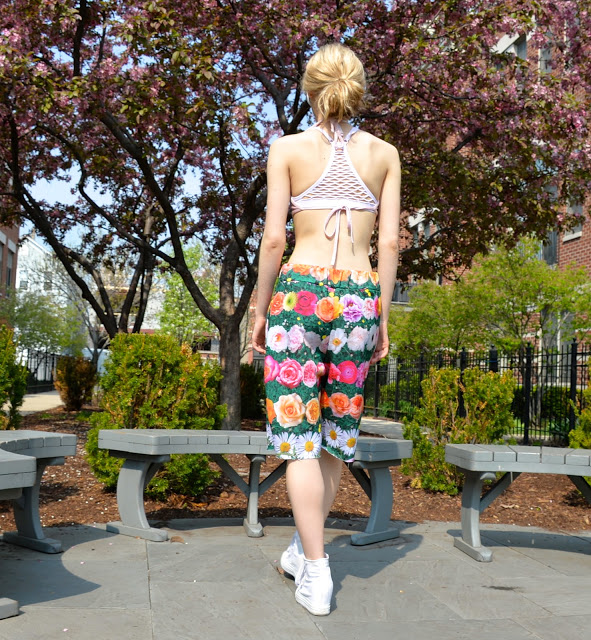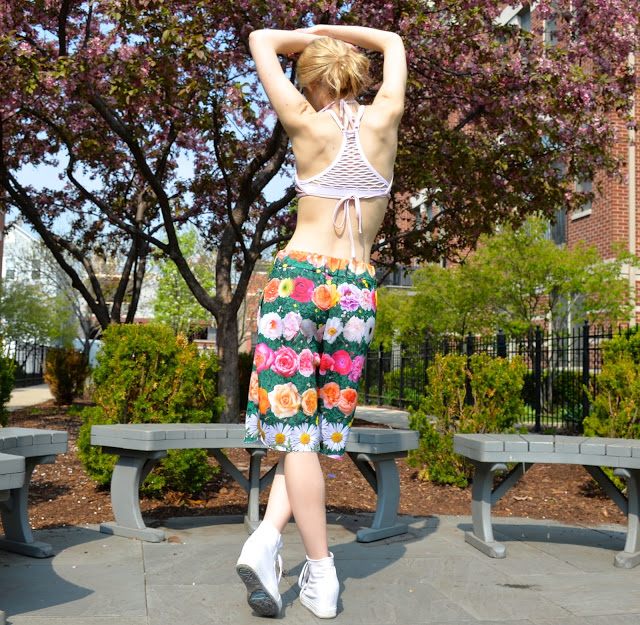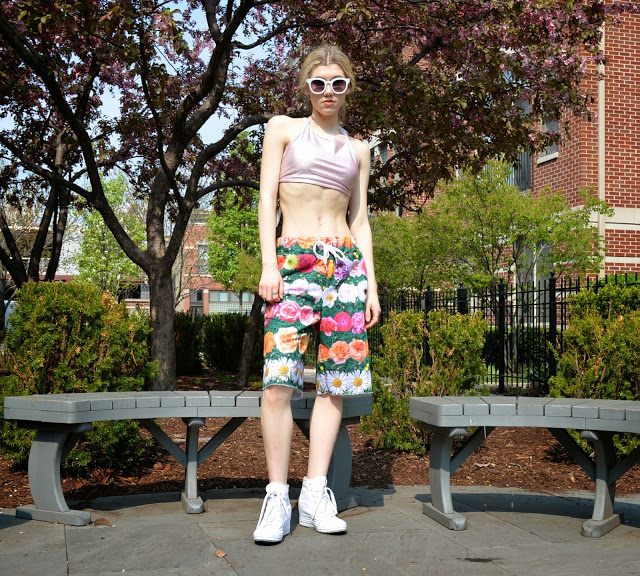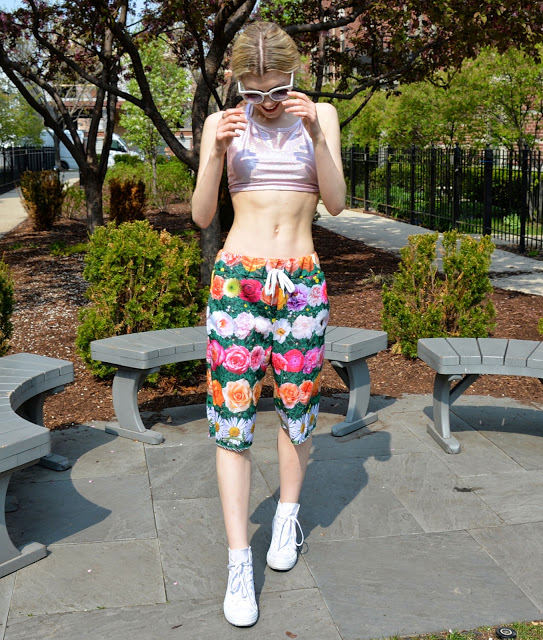 Take on the heat in this bold look!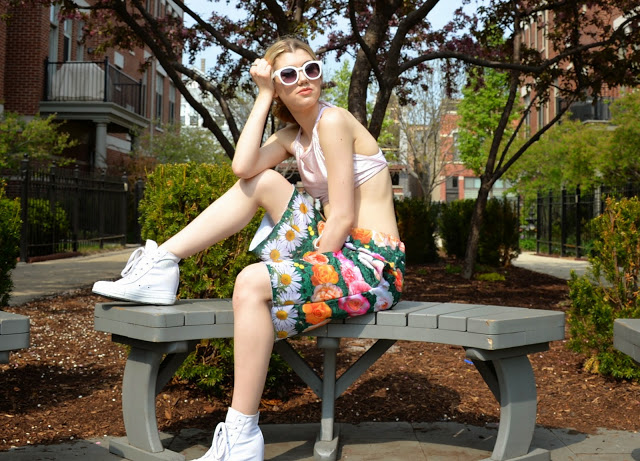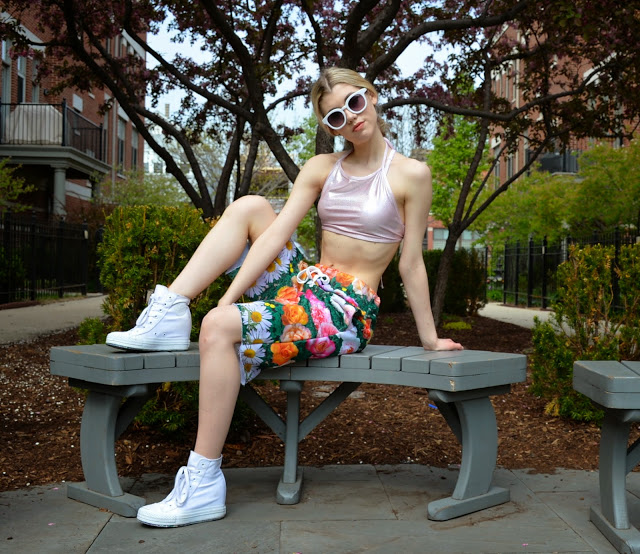 ---