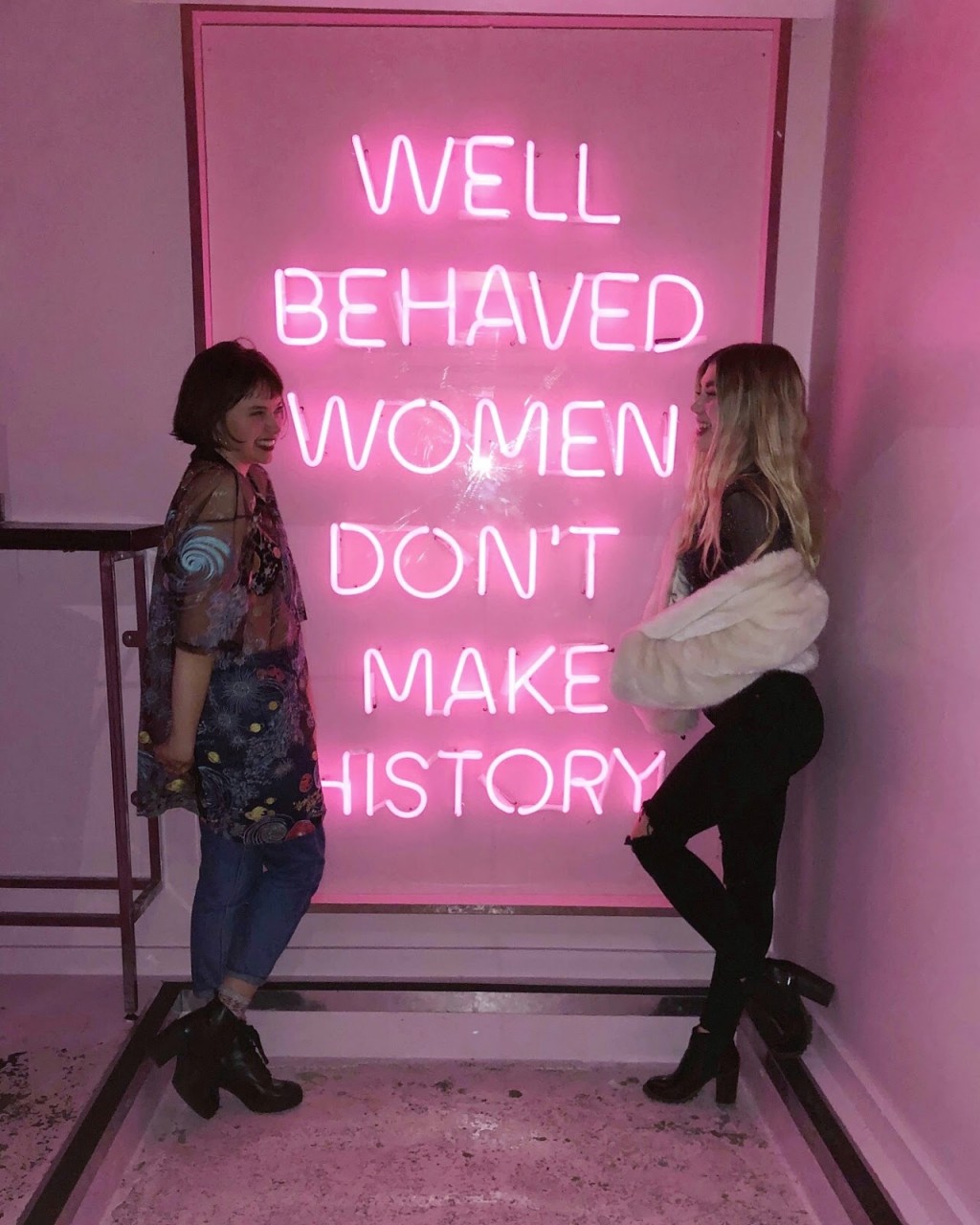 Tonight Josephine
Hey Merbabes!  It's been a month since
#WorldTour
 + I figured it was time to give you a scoop on the  hottest spots I hit in London.  Out of all the places we visited I chose my top seven to share with you!  All of these spots are vegetarian, vegan, + gluten free friendly, Aubrey + I basically cover all the dietary restrictions you can dream of so you know we do our research.
EAT:
Darcie + May Green
Have you ever had brunch on a rainbow boat?  Well, I have + it was amazing.  You'll pretty much become an honorary blogger after visiting a spot as cute as this one.
Instagram
Farm Girl
Good, clean, beautiful food.  They have everything from avocado toast + gluten free pancakes to açaí bowls + lattes in every color of the rainbow.  Plus theres a cute French guy that works there.
Instagram 
SNACK:
Maitre Choux
Its v rare I sit down + eat a box of pastries, like I don't think I've ever down that before.  Until I went to Maitre Choux + became the queen of eclairs.
Instagram
Hip Chips
Salty or sweet, with your choice of dips.  Sign me up over + over again.  This is a brilliant concept that I pray on the daily someone will steal + open in Chicago.
Instagram
Yorica
Allergy free fro-yo for all! No dairy, no gluten, no nuts, no junk.  Plus it comes served with your choice of waffles of crepes, as if you needed any more convincing.
Instagram
SIP:
Tonight Josephine
Go for the neon signs + the wallpaper in the bathroom, stay for the music.
Instagram
Palm Vaults
Rainbow, sparkly, pink matcha +  the most perfect branding you'll ever see.  Pink, green, + palms! I visited the pop-up at fiorucci but my
#1
place to go during my next London trip is their permanent location.
Instagram
Sketch
I already wrote an entire post on this place!
Read it here
.
Instagram
---