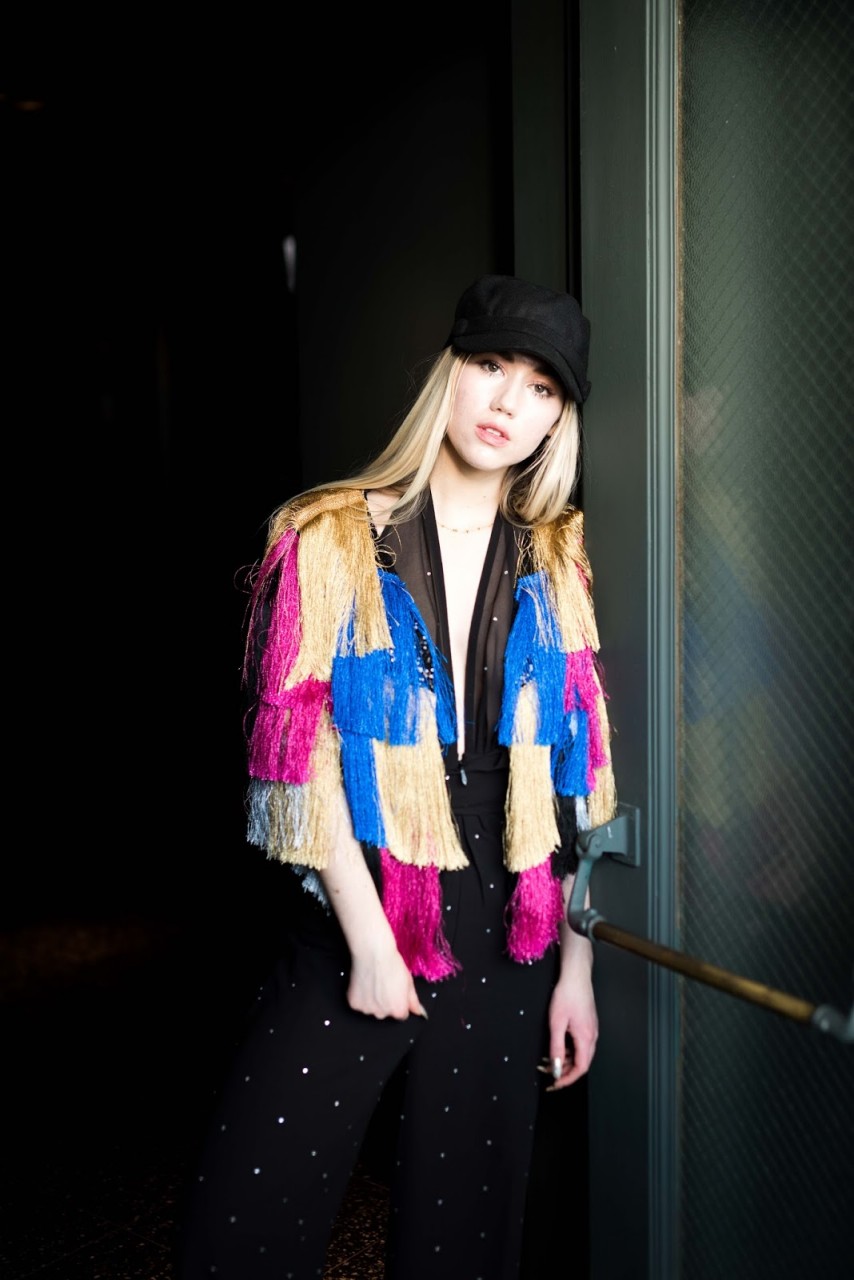 Hey sparkly merbabes! 2018 is right around the corner and that is a serious cause for celebration.  As you're reading this I am somewhere running around London but let's take it back to Chicago and give you a sneak peek at my New Year's Eve look.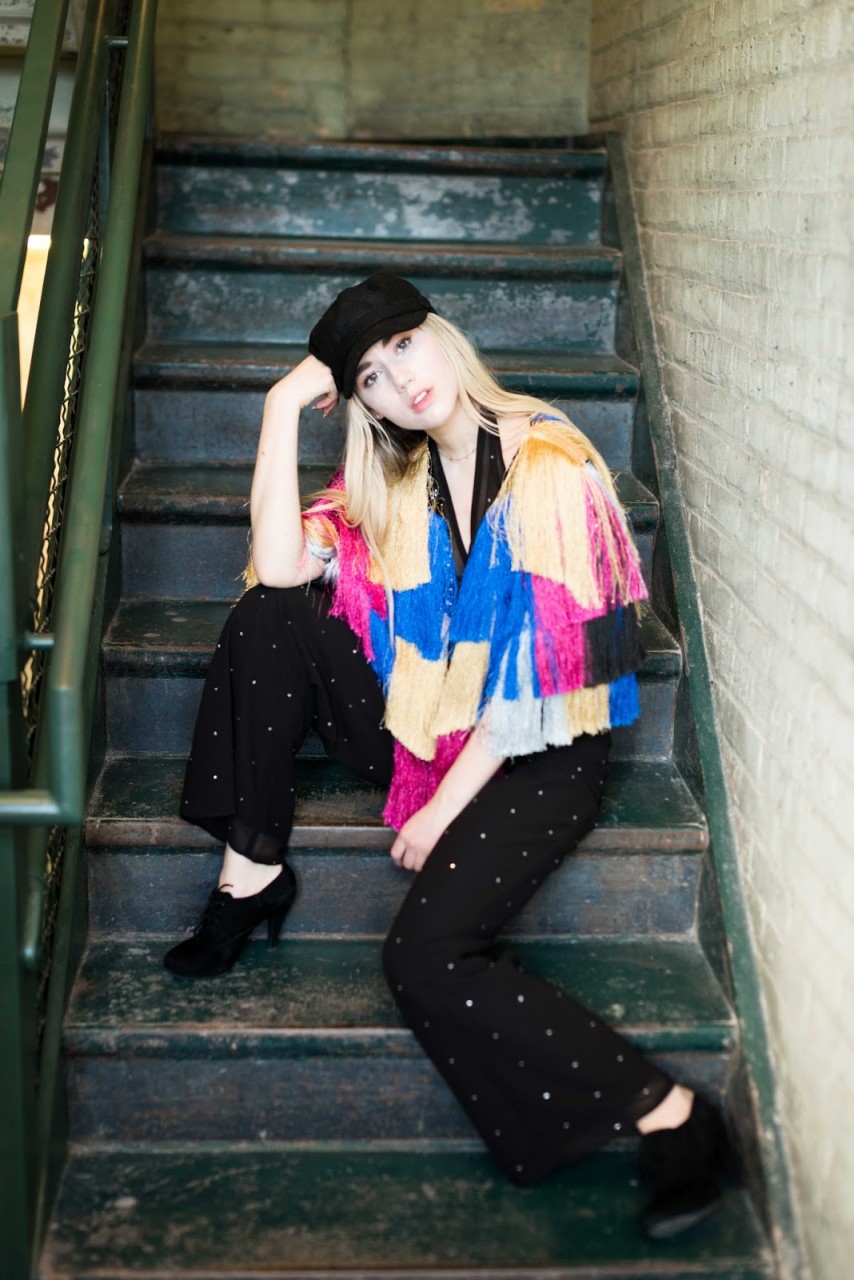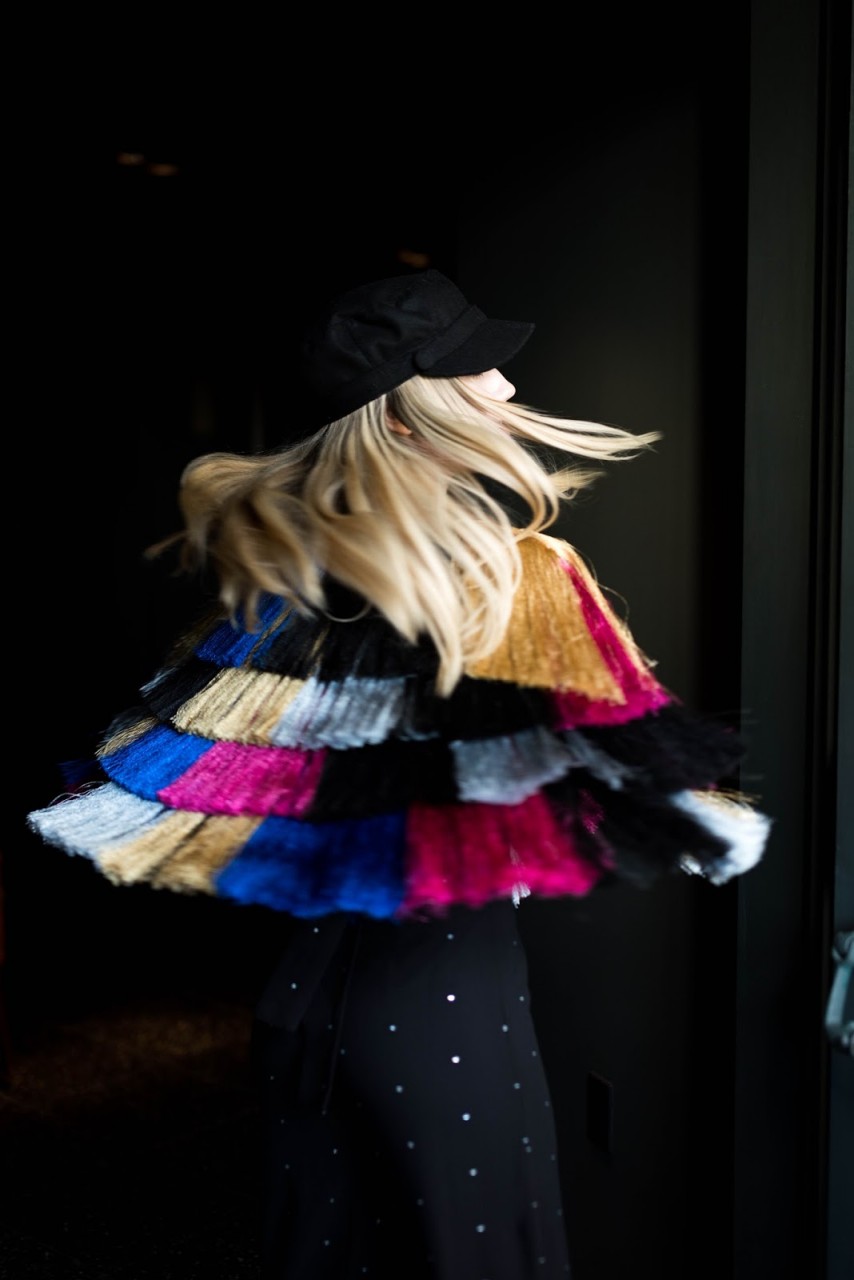 Topshop was the obvious choice for a sparkly evening look.  Although I really just wanted to stay in and wear my favorite boyfriend jeans, I forced myself to pick out something a little sassier.  I think I did a decent job...JK I totally killed the NYE game.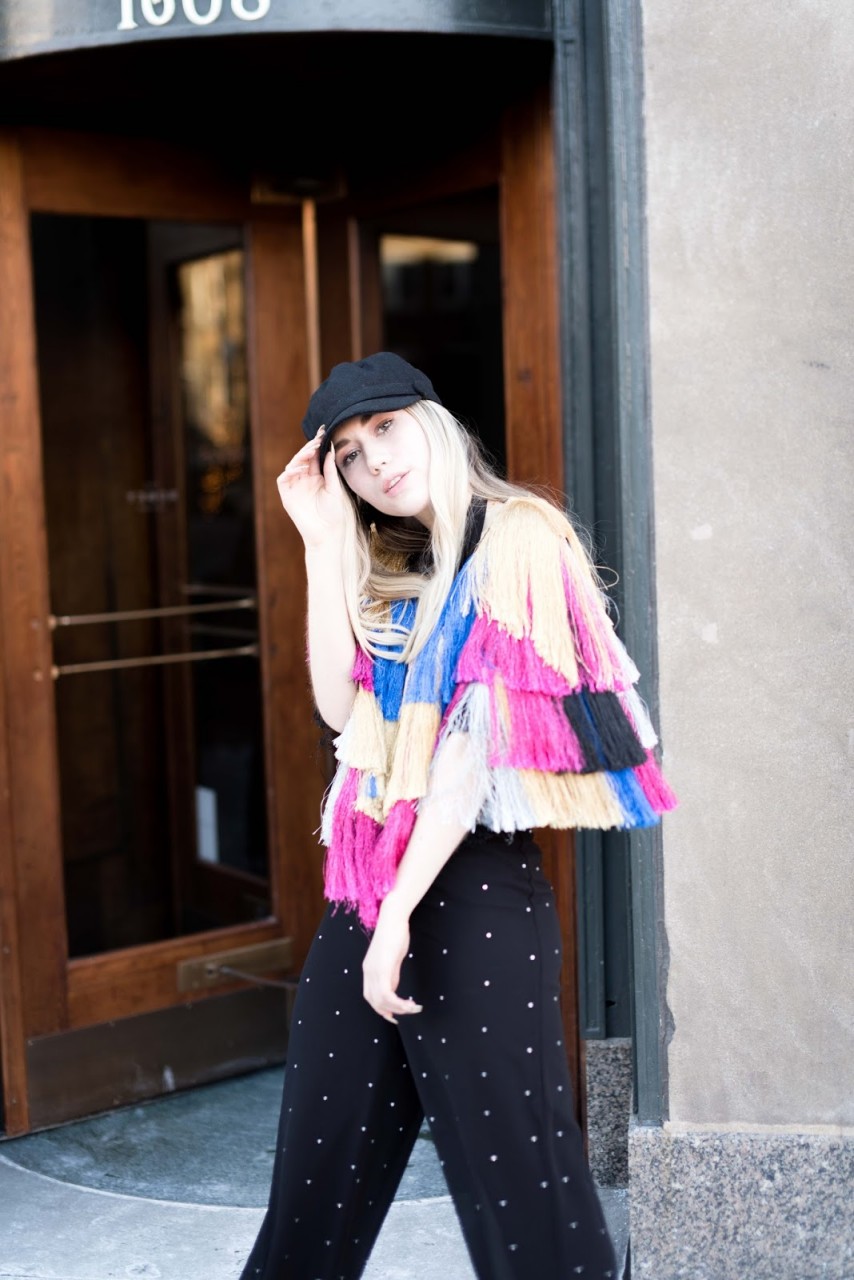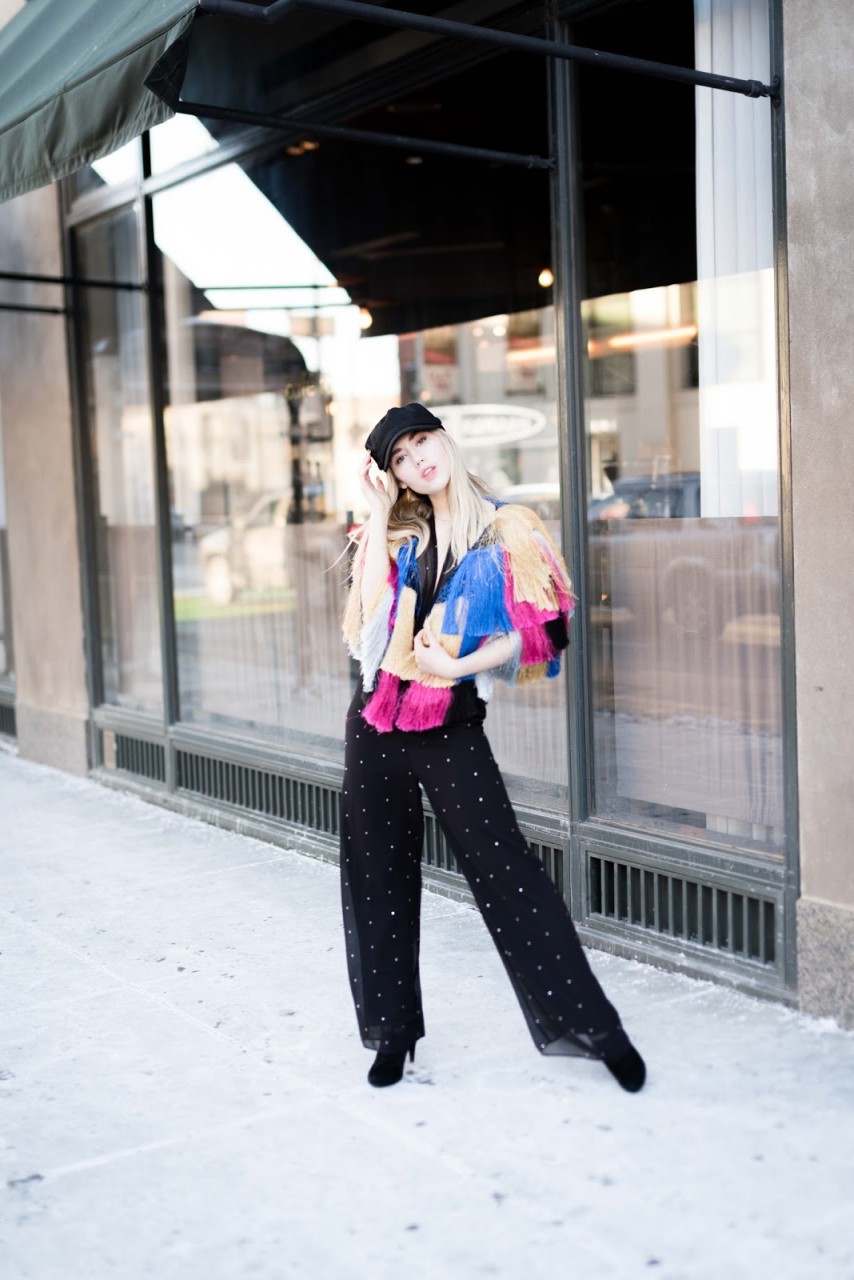 Anytime I'm in need of a little glam, I turn to my favorite fashion decade for inspiration.  The 70s.  This jumpsuit gave me serious disco-diva vibes, I'm obsessed with the all-over crystal detailing and the halter neckline.  Since I'm always a faux fur girl but I challenged myself to go a little wild, new year new me right?,  I swapped my usual faux fur for a fringe cape.  This cape is to die for, between the multi-colored fringe are little patches of sequins, ugh yes please.   I completed the look with simple a baker boy hat and a pair of black heels.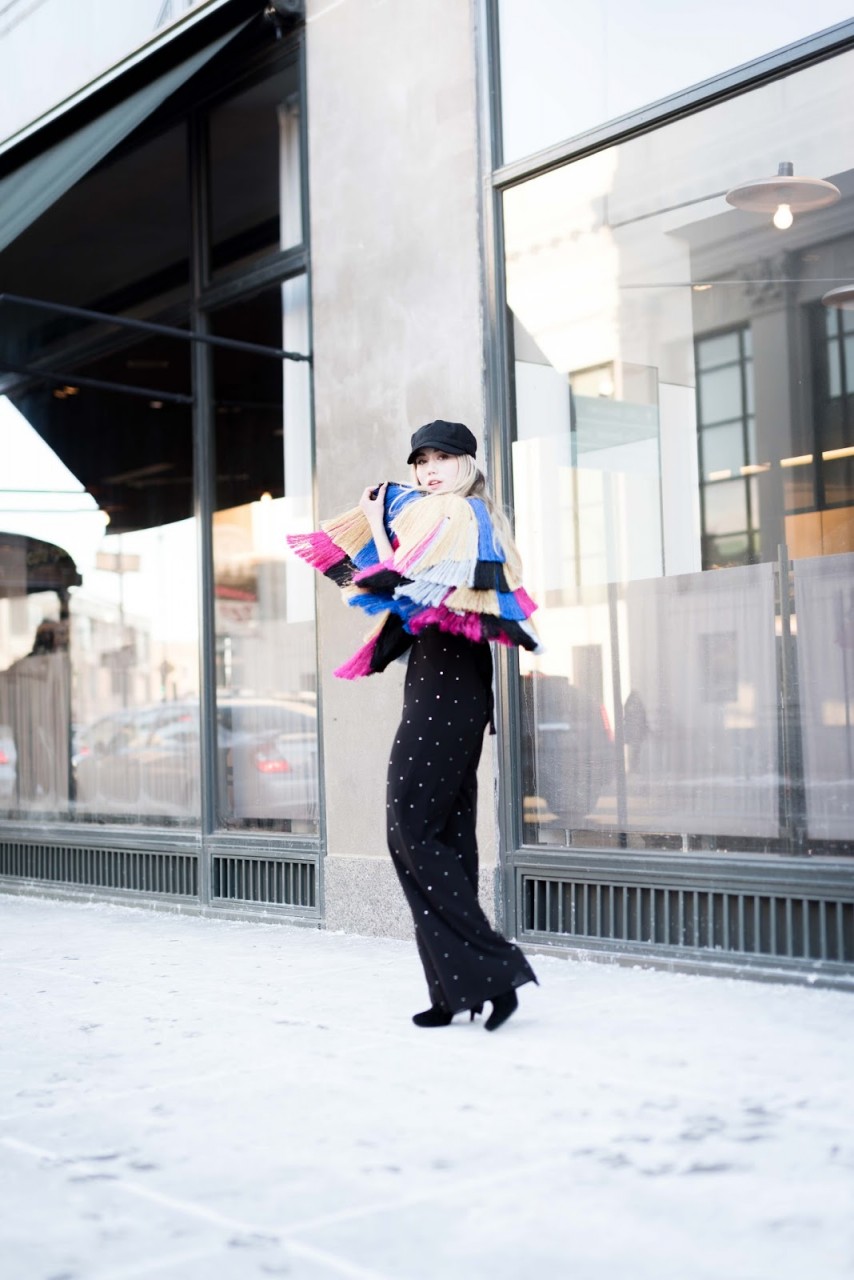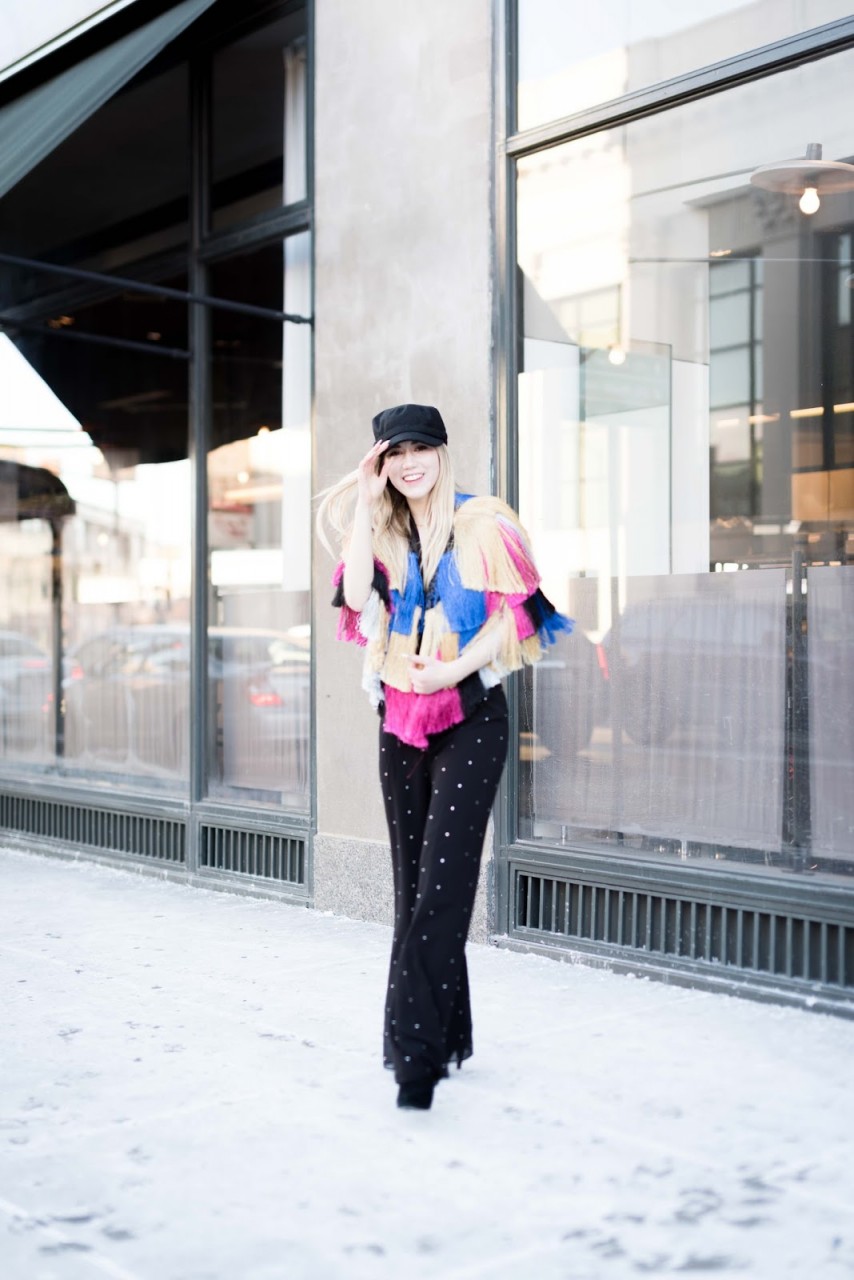 Your girl is ready to take on New Year's Eve in London!  Now let us pray that I don't end up asleep in bed before midnight.
---