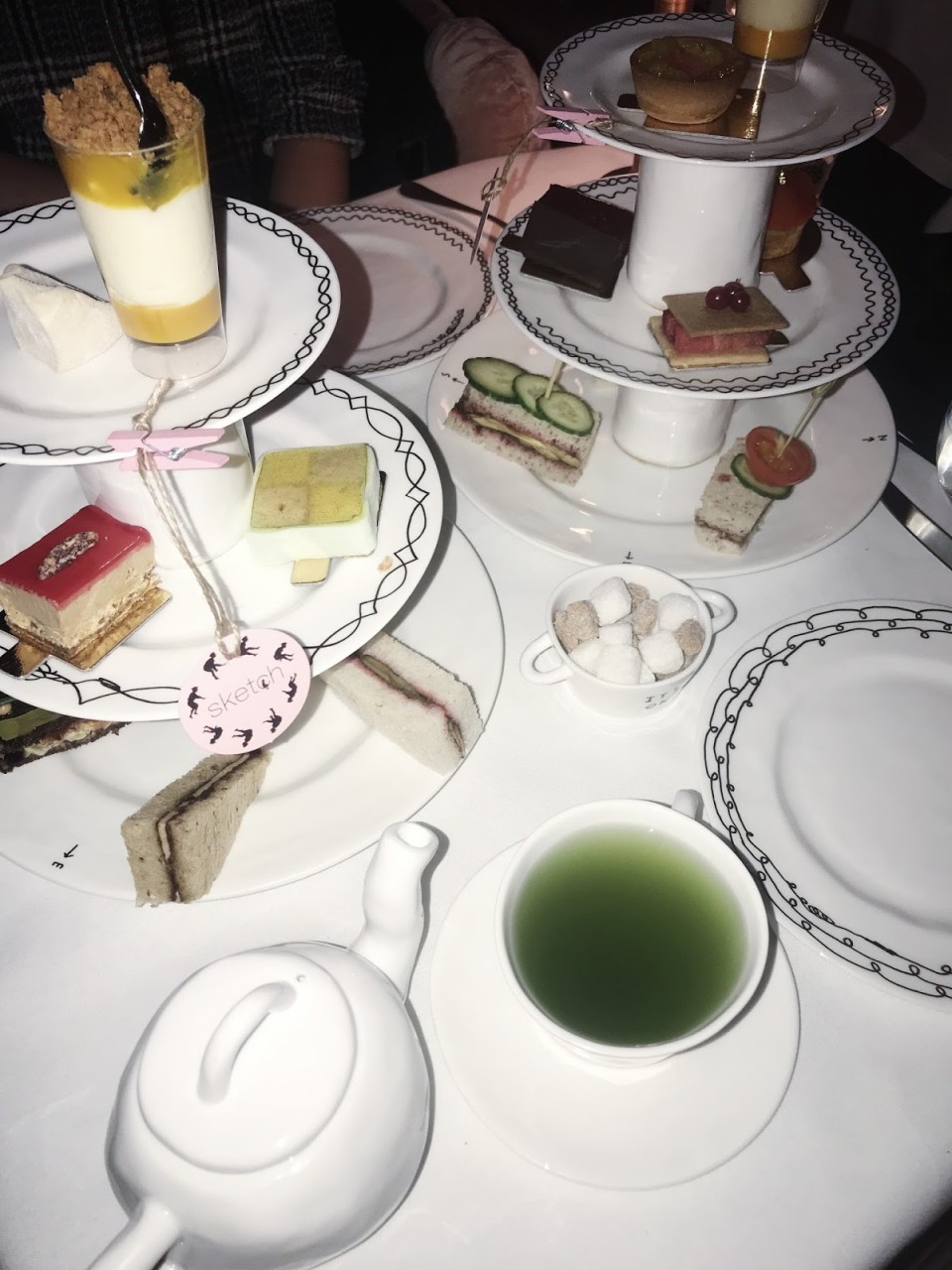 Forget Disney World, Sketch is truly the happiest place on earth.  I'm a total sucker for an insta-famous destination and will do anything for the #content so Sketch was an absolute must on our London to-do Pinterest board.  On our first full day in London we were #blessed enough to have breakfast in the Parlor.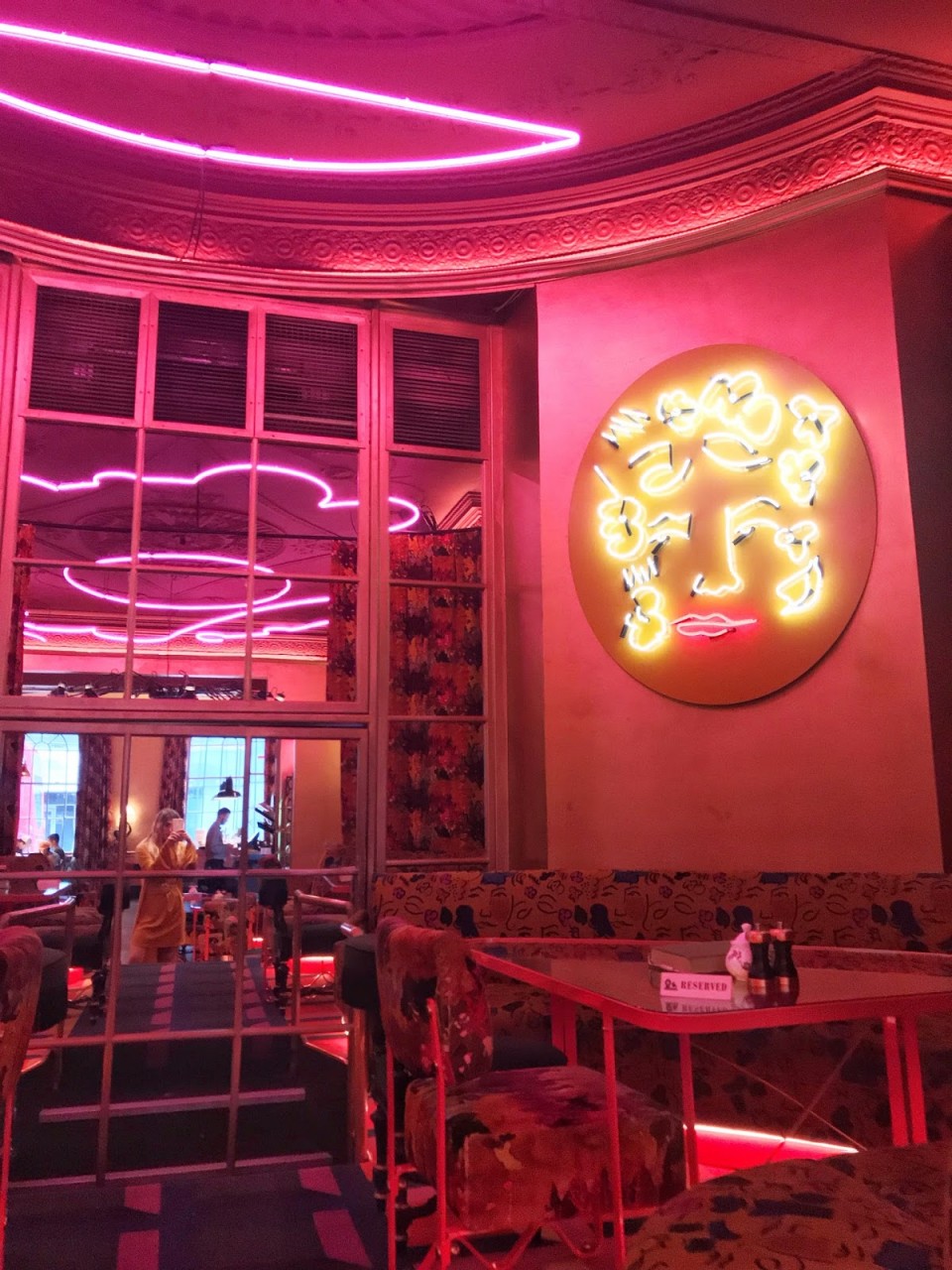 le parlor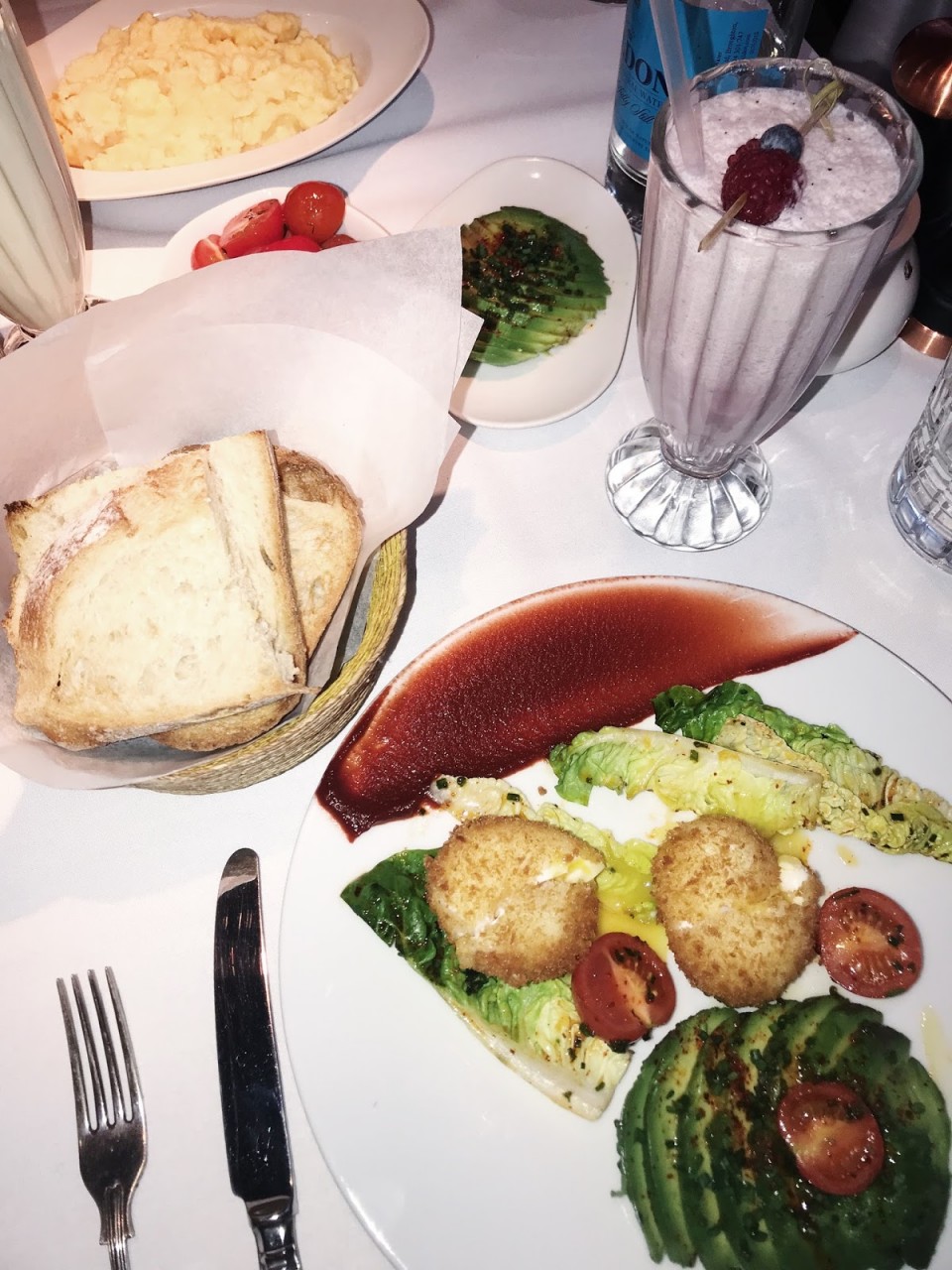 le breakfast
As you enter Sketch, you are greeted with neon lights + holographic images of major icons like Kate Moss and of course, the queen.  We were then led to the front room which is...you guessed it, the Parlor.  I immediately died when I noticed that the legs of the chairs were all wearing pointe shoes, I felt right at home.  Our breakfast consisted of us eating basically everything on the menu + snapping tons of pictures (watch it go down here).  I ordered a fried egg, and it was literally a fried egg, WILD.  After breakfast, we ventured to the bathrooms.  No they were not the pods, that comes later.  These bathrooms were interior #goals, they are completely decked out in swarovski crystals. LUXURY!  Aubrey and I spent around 20 minutes taking selfies + kirakira videos, which is slightly embarrassing considering the bathroom is quite small and there were people waiting outside the door for us to leave, oops.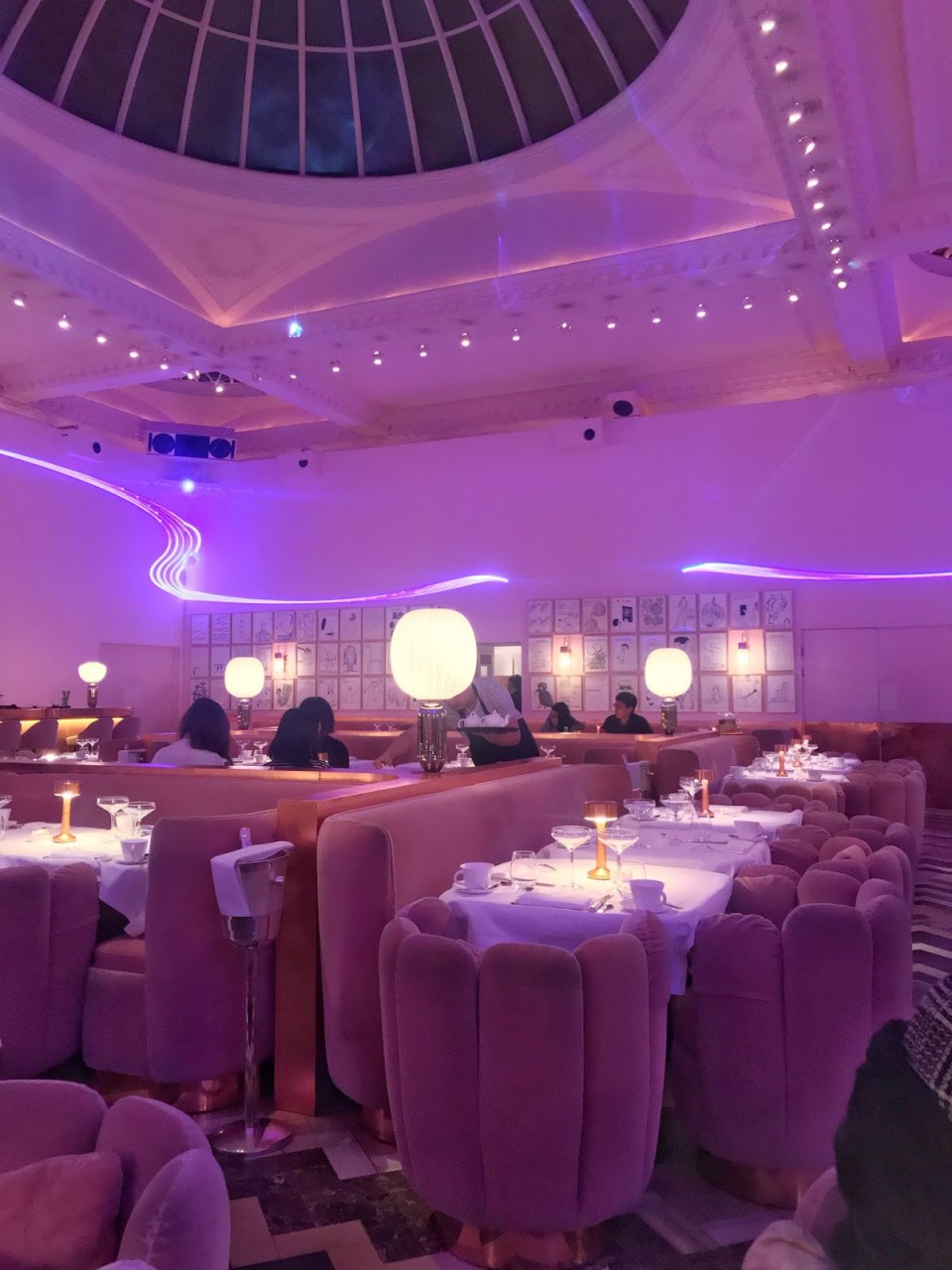 le gallery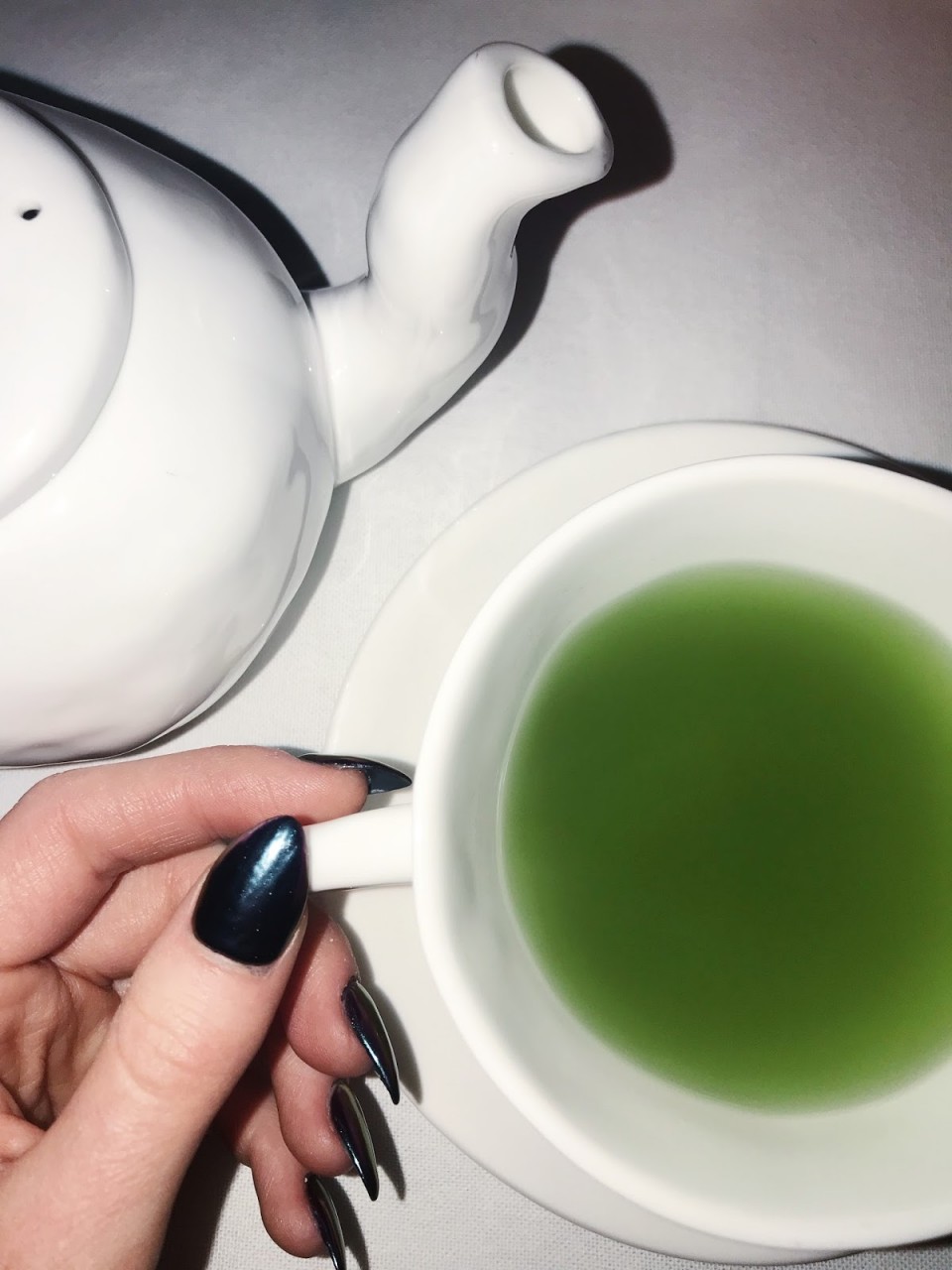 le matcha
Of course, the main attraction at Sketch is their afternoon tea and after the fabulous breakfast we had we couldn't wait to see what they had in store.  We went to Sketch for tea on New Year's Day (watch our full day here), lets be real, can you think of a better way to ring in 2018? I can't. We snagged the first seating at 11:30am, which is a major key because we got to enjoy the space before it completely filled up.  Our waiter was a major cutie and suggested we started out with some matcha, we knew right then we were in good hands.  Since Aubrey + I are extra special girls, we got two beautiful tea towers, one vegetarian + one gluten-free, vegetarian.  It was three layers of pure joy, and although it was a difficult task we each managed to completely clear our towers.  After tea towers came scones, which despite our overwhelming fullness we continued to plow through.  I still can't fathom how someone could continue to eat but if you're a real star you get to enjoy lovely pieces of cake to finish your tea time.  We sealed our tea time with a pot of rose tea, one of my favorites!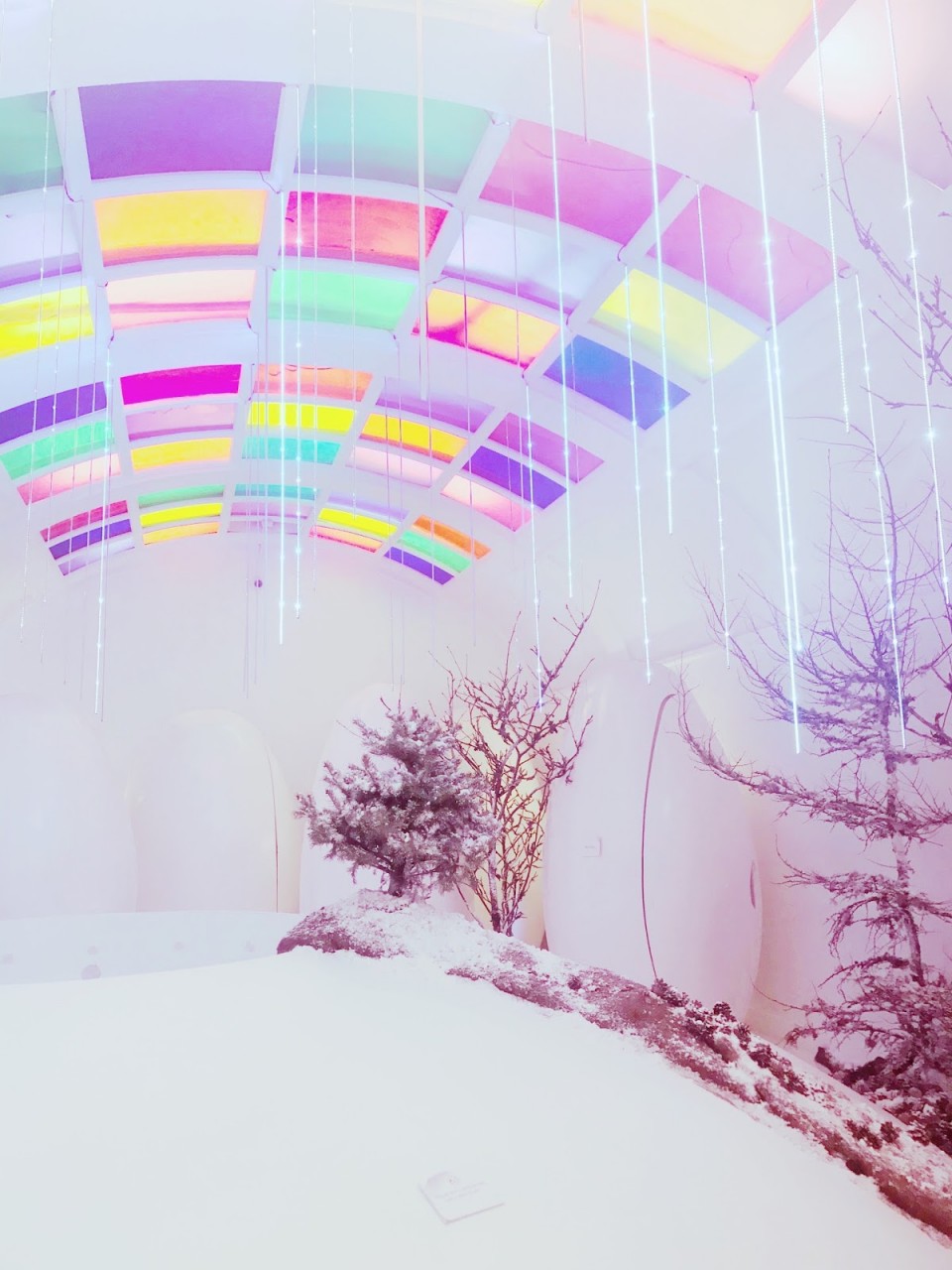 le pods
Ok so now is where things get exciting.  The bathrooms. The Pods. The Art.  If you haven't seen these bathrooms you've clearly never been on Instagram before.  That white room with the rainbow ceiling is the bathroom at sketch!  You get to pee in a pod! V chic.  
So I guess all of this is to say, go to Sketch.  It's basically an Instagram theme park, and the food is pretty good too.  
PS: if you want to see some video #content from Sketch check out our World Tour Vlogs!  
---