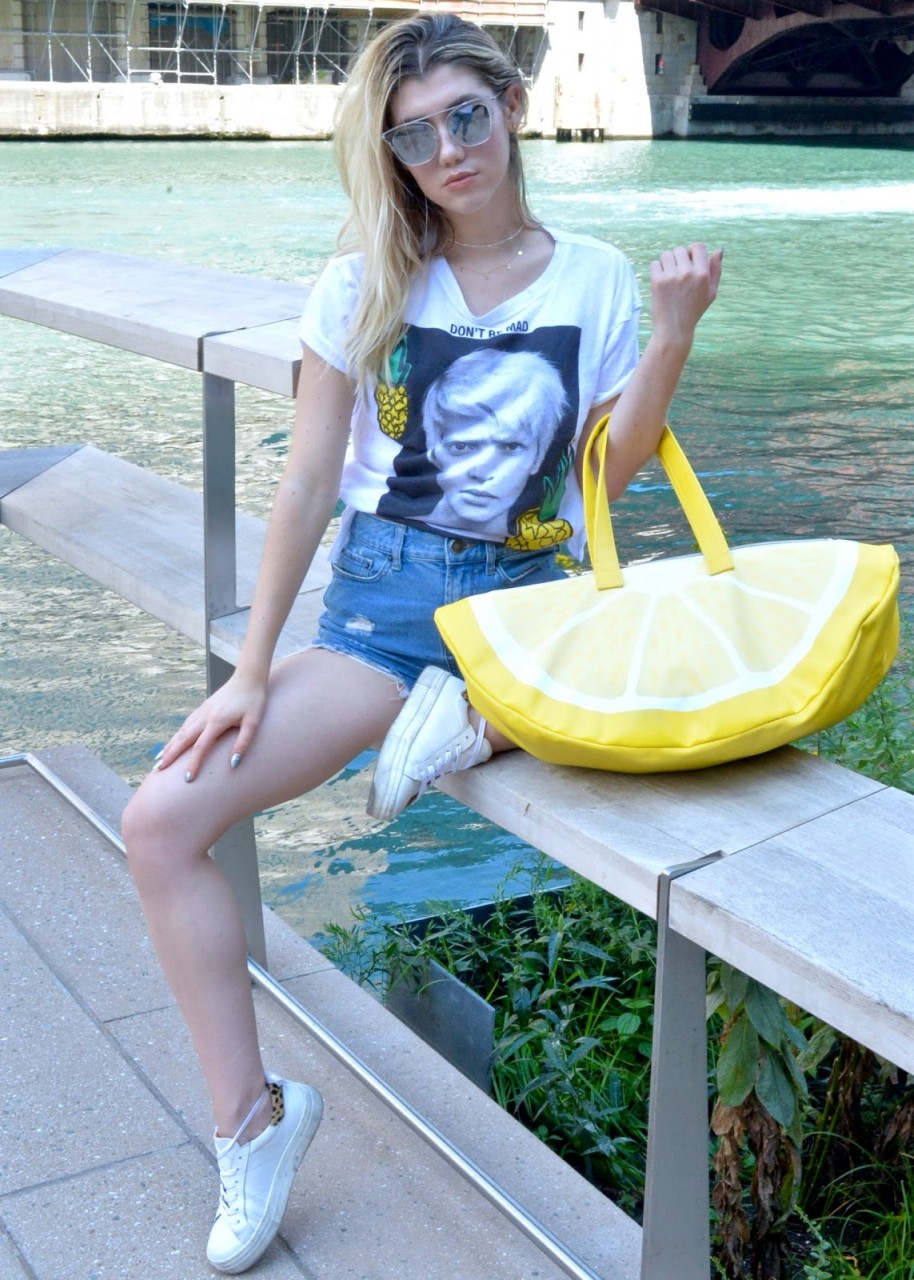 Hey Merbabes!  Although fall is quickly approaching I have been soaking up every last bit of summer.  To be honest I have probably been enjoying myself far too much, I have been seriously slacking on my usual work load, but I am trying to remind myself that a little fun never hurt anyone, right?  Anyways...I am here to chat with you about my latest bubbly obsession, Sprindrift Sparkling Water.
Sprindrift sparkling water
has been my drink of choice lately for these late summer days.  I was lucky enough to get hooked up with this ultra refreshing package of goodies, sent over from the Spindrift team.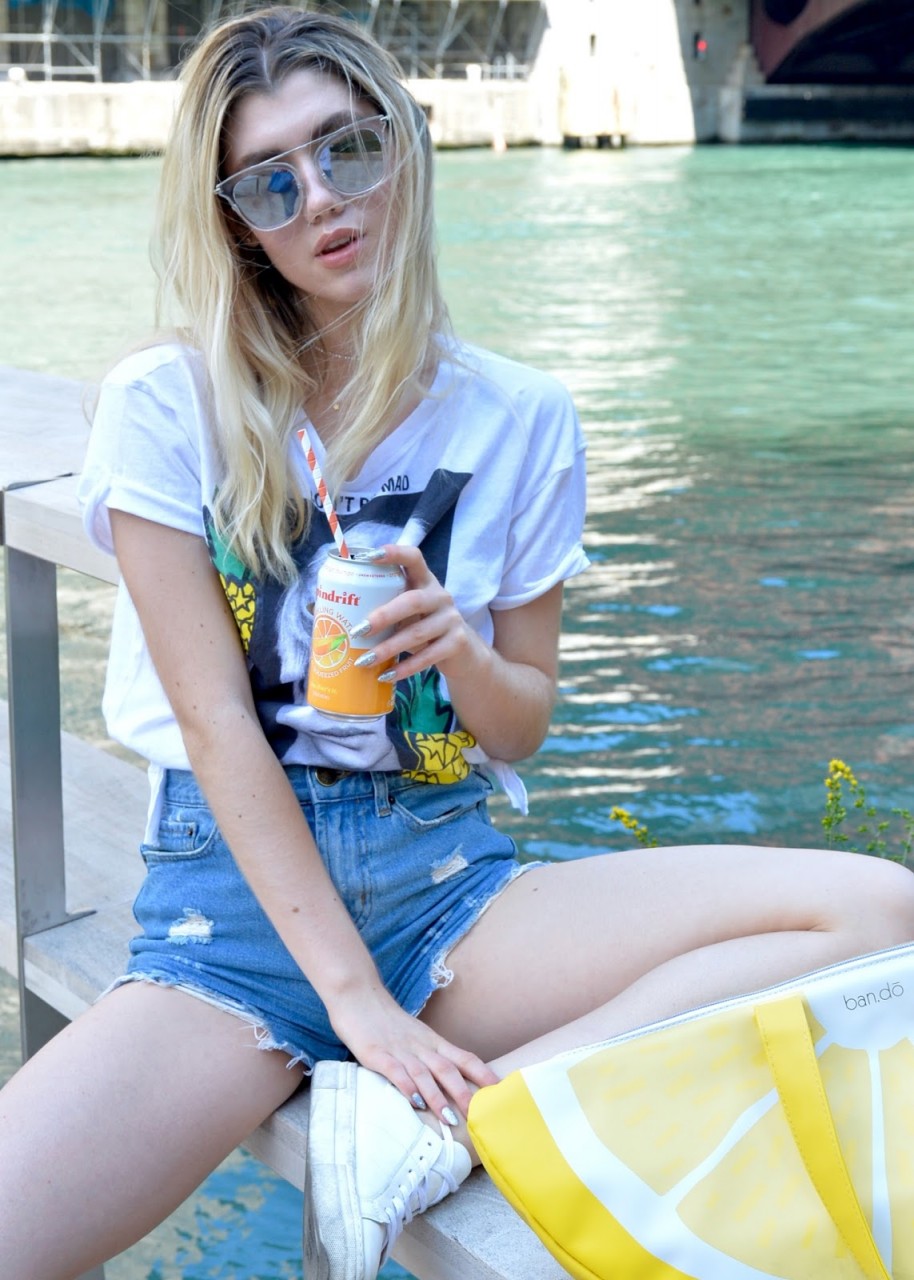 At the beginning of the month I signed up for an unlimited yoga pass, so my days have been starting at 6 am with power yoga, after yoga I always grab a matcha and head home to get ready for the day.  From there my day usually consists of social media planning, content creating, and heading to meetings, lately I've been breaking my days up with lunch dates and ballet classes.  My friends are heading back to school soon so it is the perfect excuse for me to take an extra long break in my day and get a little ladies lunch in.  After lunch, I do a little more work and a little more play, august has been full of exciting events around the city, and I do my best to attend every single one.
I can't say I'm complaining, its been quite the ideal lifestyle but being a social(media)lite does get exhausting.  I am out of the house for what seems like 16 out of 24 hours everyday so I carry my life in my tote bag.  The latest staple in my bag has been a can of
Spindrift
, it is the perfect mid-day refresh.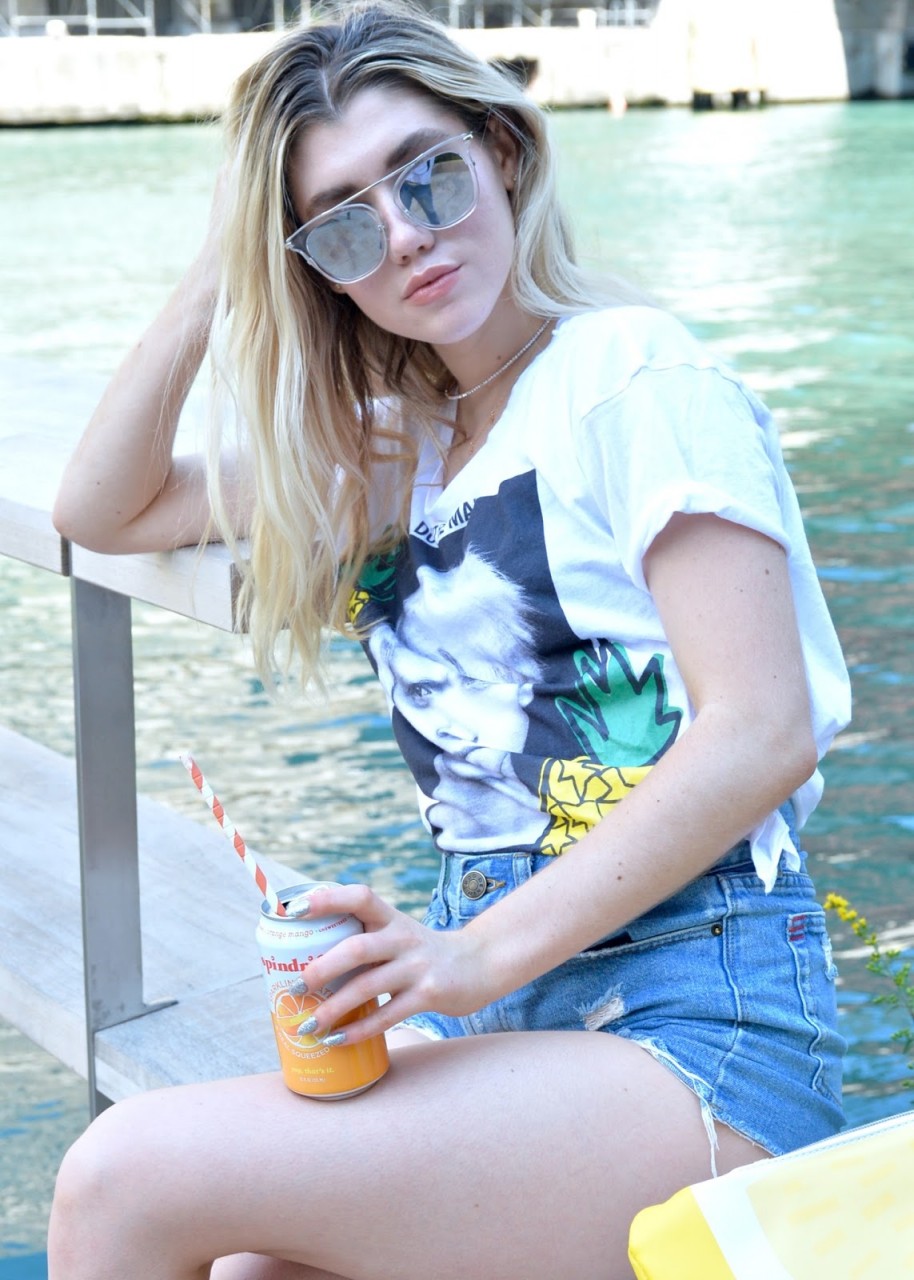 Spindrift is sparkling water + fruit, thats it.  My beverage diet is usually matcha, and water, so Spindrift is the ultimate summer treat!  There is no added sugars or ickiness just pure fruit in sparkling water, just how I like it.
Spindrift
comes in multiple flavors, one for every mood.  
Grapefruit
and
Orange Mango
are my current favorites, but only because I have pink and orange paper straws to perfectly match the cans.  No shame in a good color coordination.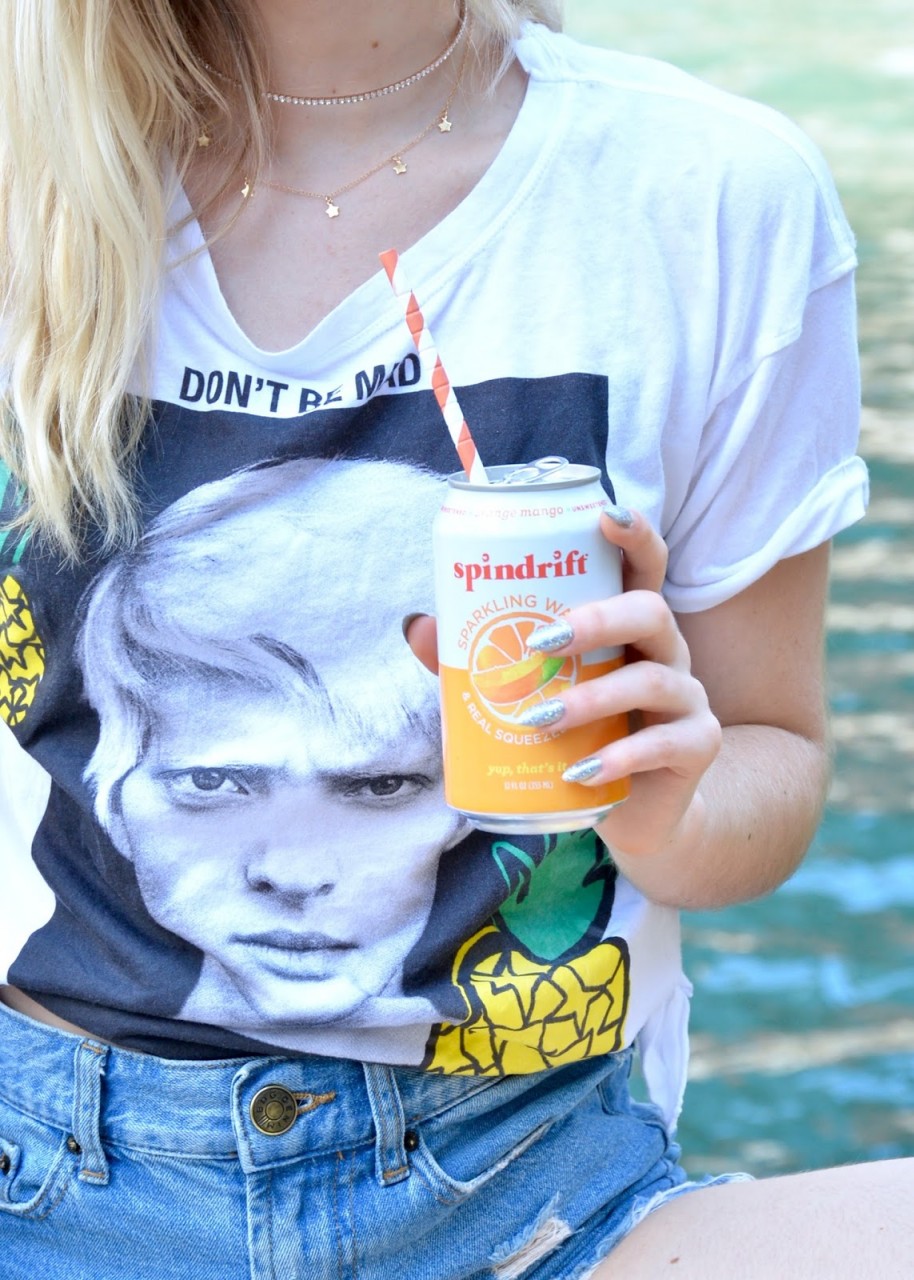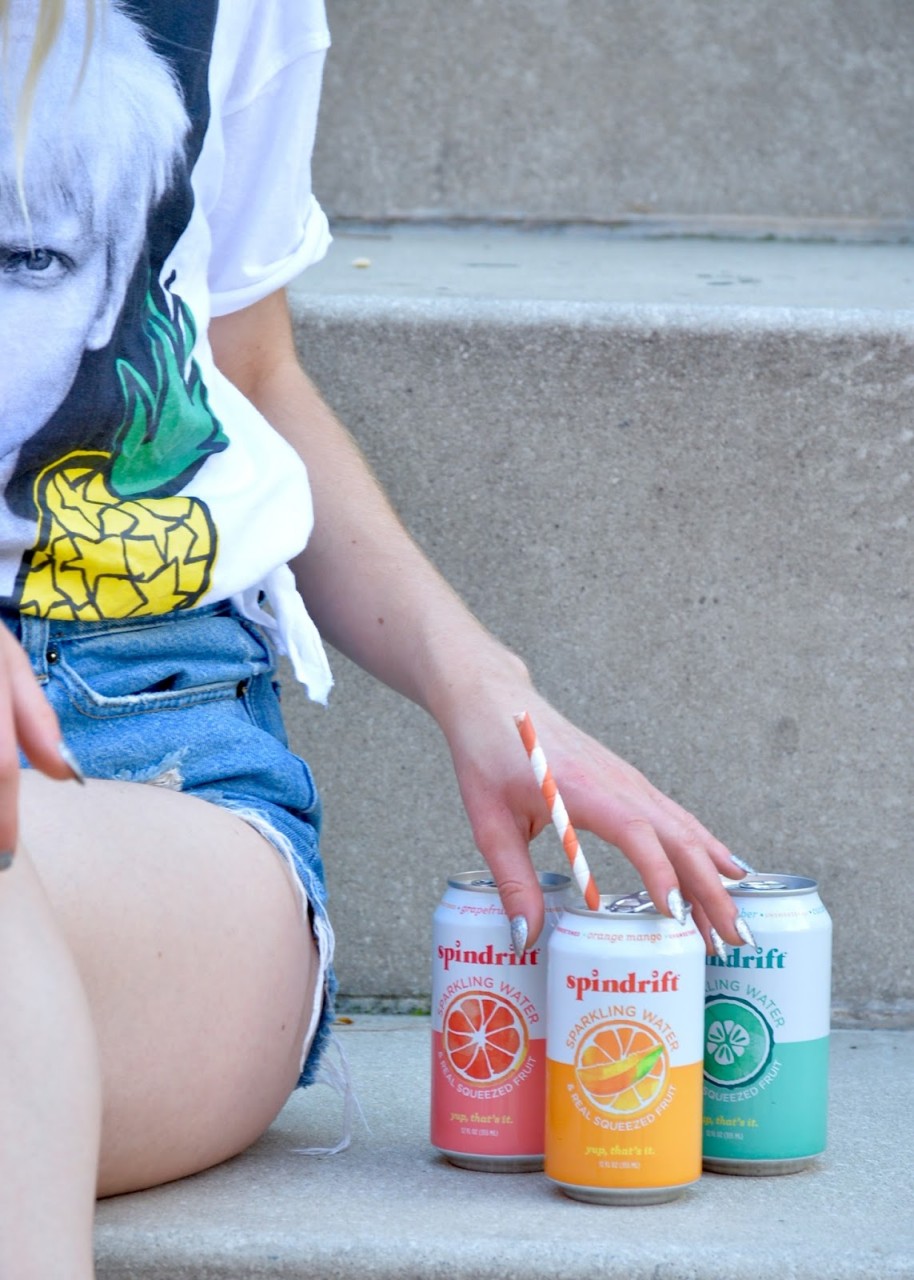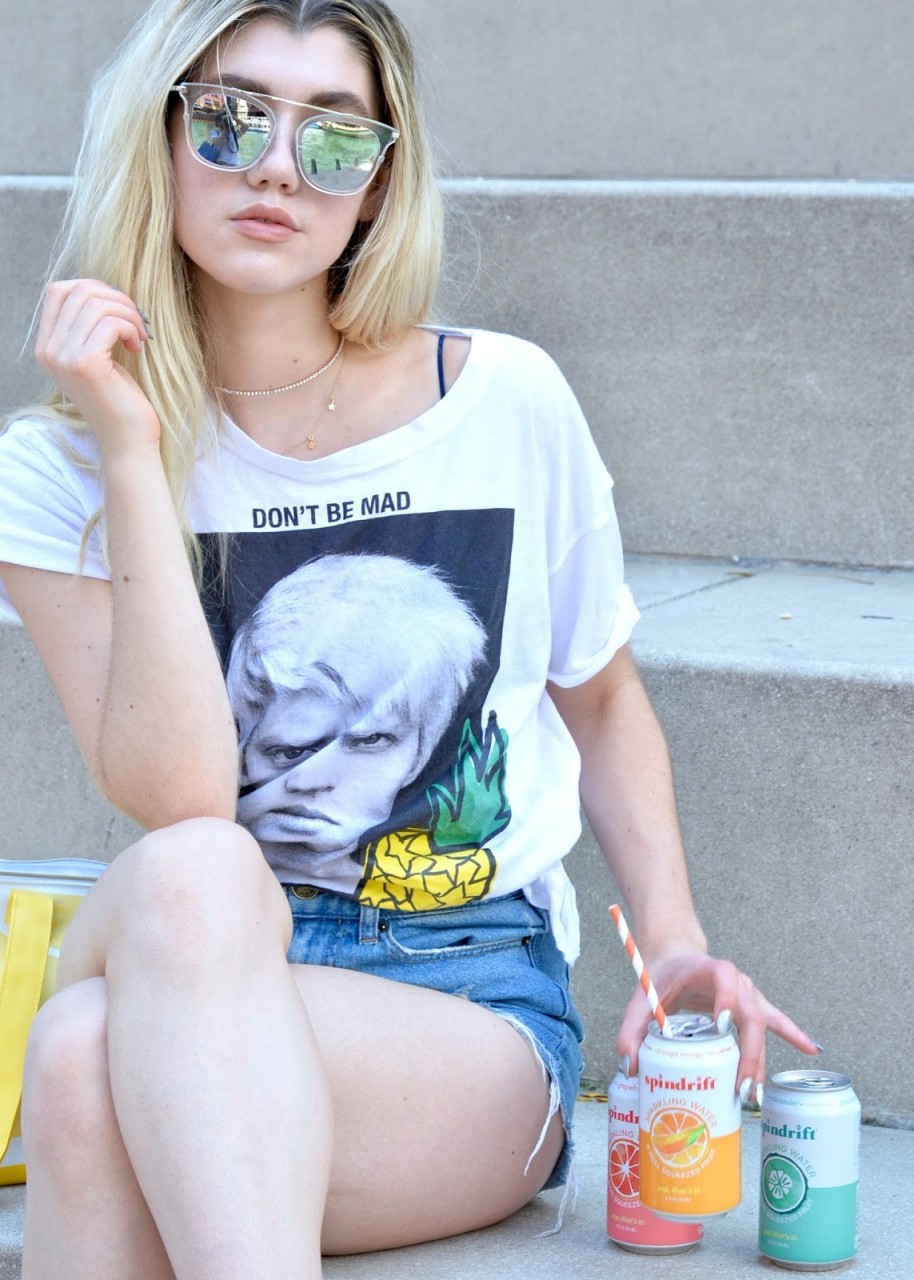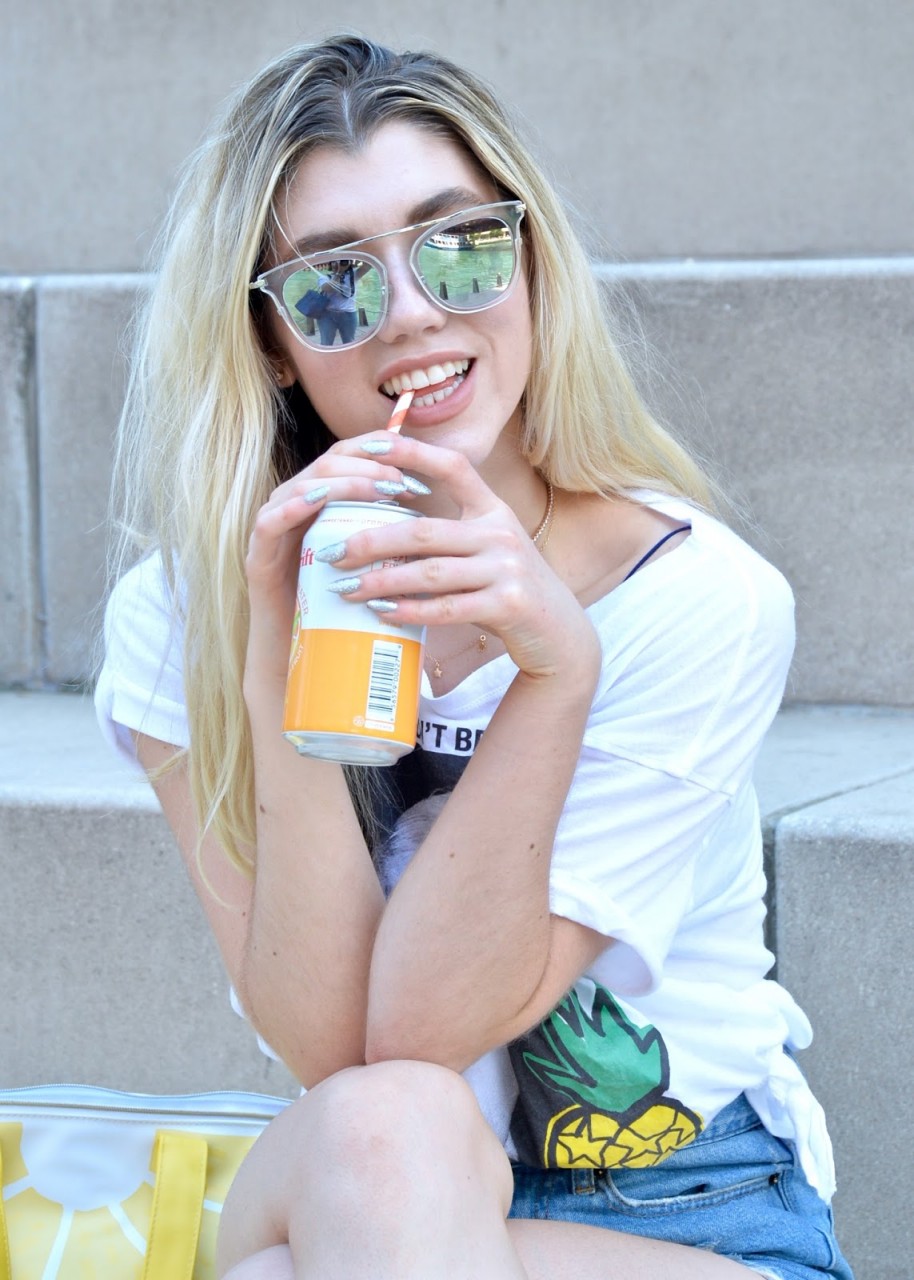 How have you been celebrating the final days of summer? Let me know in the comments below!
This post is brought to you by Steripod and Her Campus Media
---