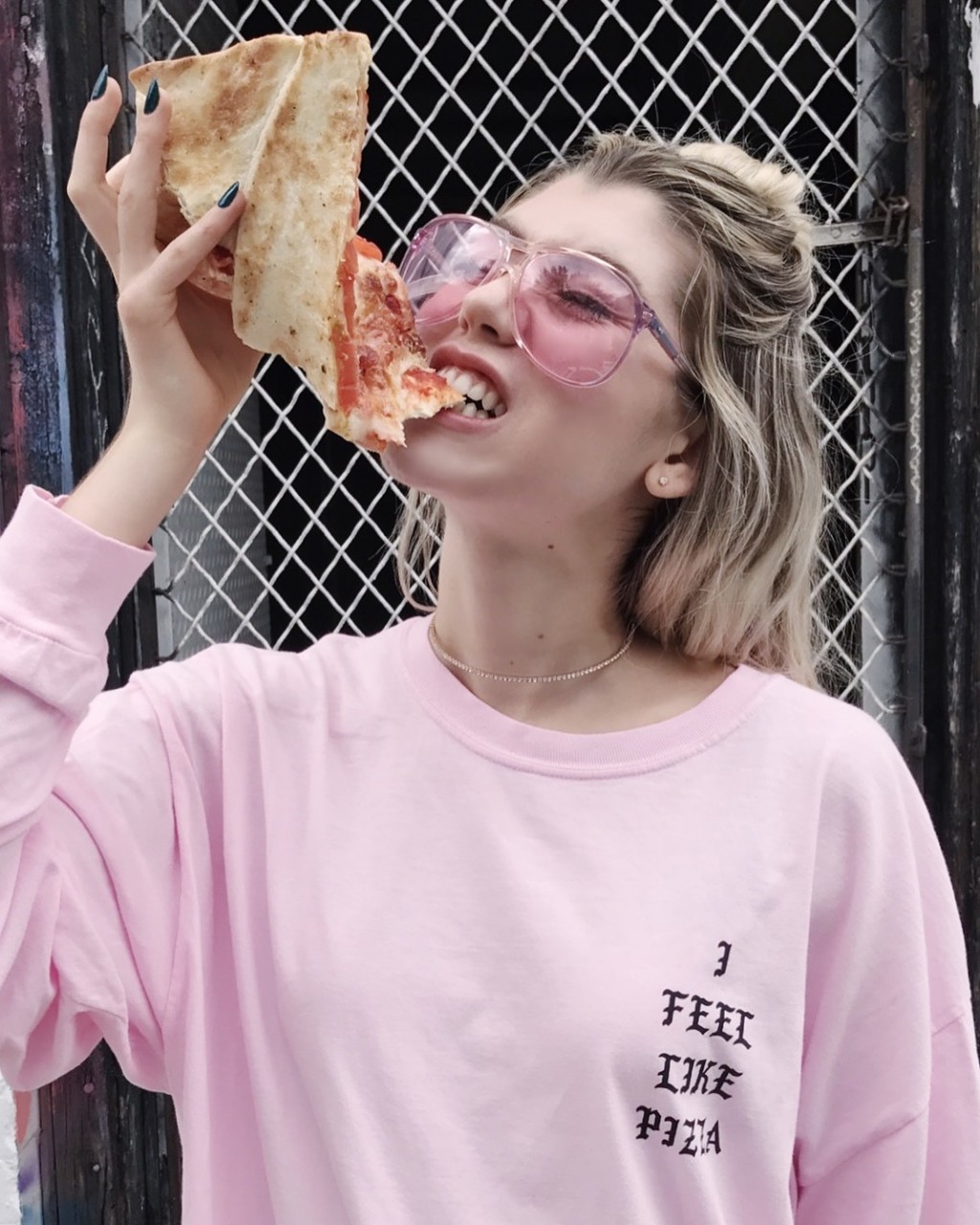 Hey Merbabes!  Instagram takes up about 90% of the space in my brain on a daily basis, I'm not talking about mindlessly scrolling, even though I totally do that,  I'm talking strategizing, planing content, discovering new accounts, and new trends.  Even with all of that going on, my favorite hobby is finding cool new people to follow on Instagram.  I love content, and I love following people who create sick content, simple as that.
Instagram is my favorite place to gather inspiration, whether I'm looking for a new place to brunch, a new look, or a new cool girl to give me some life inspo, I know I'll find it on the gram.  I like to fill my feed with cool, inspiring people so that even when my day sucks and I'm annoyed with the world I can head over to the happy-land of Instagram and remind myself why I do what I do.
I gathered a few of my favorite accounts below to inspire you to up your content game and do something cool with your life.
COCO
https://www.instagram.com/p/BWkXqIQHwro/
Quite honestly the best dressed human on all of Instagram is this small child.  You can't help but smile when scrolling through her feed, while simultaneously being a little mad because you will never be as cool as Coco Pink Princess.
THE POUF
The Pouf is a magical human being who is full of light.  Her captions and Instagram stories are hilarious, but she is also a seriously inspiring lady who does some amazing work with Project Heal and Glam for Good.
ORLANDO
Don't be fooled by his perfectly dreamy interior Instagram feed.  Orlando's Insta-stories give me life. I have laughed out loud in public countless times while watching his stories, with everything from Jeans for Teens to daily news updates, to my personal favorite "Cooking for Rich People" a segment where he attempts to make healthy meals, his stories are pure joy.  Follow him RN.
KRISTIE
 Kristie Dash is one of the few people on this planet that I feel loves
#content
as much as I do.  Her content is always on point and is almost painfully relatable, I feel like we were one in a past life.  Plus, she has had literally everyone of my dream job's from being my favorite human's (Eva Chen) former assistant, to a magazine beauty editor, to former editor in Chief of Obsessee, she is basically ruling the social media world.
CYNDI
Cyndi is the founder of Taste the Style, one of the coolest editorial sites around, and Chillhouse the coolest destination to chill out in NYC.  I have been following her for a few years now am I constantly inspired by everything she does.  She is a well-spoken, smart lady that is beyond talented and effortlessly cool, basically everything I aspire to be.  Plus, her and her husband are super dreamy and serious #relationshipgoals, that means a lot from the girl who gags at the sight of people holding hands in public.  
MALEBITCH
If you are ever in the need of some outfit inspiration look no further, like literally just go to @malebitch and stop right there.  Her vibes are unreal.  I am constantly obsessing over her makeup, her sunnies, and all of her fits, plus she's based in Paris which makes her 100 times cooler than she already is.
Who did I miss? Who is your favorite person to follow on Instagram? Let me know in the comments! 
---